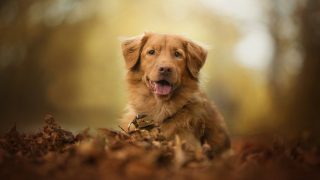 Animal Legal Defense Fund Offers Scholarship and Clerkship to Howard University School of Law
The $25,000 scholarship is available to a second-year law student at the University, and includes a clerkship with the nonprofit
Contact: media@aldf.org
SAN FRANCISCO, CA — Today, the Animal Legal Defense Fund and Howard University announced a $25,000 scholarship to be awarded to a second-year law student at Howard University School of Law in addition to a paid clerkship at the nonprofit that will provide experience in animal law. Animal law is the combination of statutory and case law that relates to or has an impact on nonhuman animals.
The Animal Legal Defense Fund works closely with law students and law professionals to advance the emerging field of animal law while moving toward the day when it is part of the curriculum at each and every law school. Howard University School of Law and the Animal Legal Defense Fund will next be working together to offer an animal law class to students at the University.
The clerkship with the Animal Legal Defense Fund will provide the student insight into animal law issues, a purview into the animal protection movement and will complement their resume if they choose to seek out additional animal law opportunities after they graduate in a growing field of interest.
"We are thrilled that a Howard 2L will be the recipient of both a generous scholarship award and a summer clerkship with the Animal Legal Defense Fund," said Carmia Caesar, assistant director of career services at Howard University School of Law. "While we have had students placed in animal rights organizations as externs, this partnership with ALDF provides a guaranteed placement for a second-year student who wants to engage in advocacy on behalf of non-human animals."
"We are proud to work with Howard University's historic law school to help reduce the financial burden of tuition and offer exposure to animal law issues," said Animal Legal Defense Fund Executive Director Stephen Wells. "It's critical that animal law practiced across the country be represented by more diverse voices — starting in law school with partnerships such as these — to ensure the well-being of animals and to build a more inclusive movement."
The Animal Legal Defense Fund will offer support to Howard University School of Law to create an Animal Legal Defense Fund Student Chapter, which are law student organizations that share a mission to protect the lives and advance the interests of animals through the legal system. Currently, there are almost 200 student chapters in the U.S. advocating on behalf of animals.
About Howard University
Founded in 1867, Howard University is a private, research university that is comprised of 13 schools and colleges. Students pursue studies in more than 120 areas leading to undergraduate, graduate and professional degrees. The University operates with a commitment to Excellence in Truth and Service and has produced one Schwarzman Scholar, three Marshall Scholars, four Rhodes Scholars, 11 Truman Scholars, 25 Pickering Fellows and more than 165 Fulbright Scholars. Howard also produces more on-campus African-American Ph.D. recipients than any other university in the United States. For more information on Howard University, visit www.howard.edu.
Join the Animal Legal Defense Fund's email list to stay up to date on lawsuits, legislation, and regulations affecting animals.
Sign Up Now
Related
The United States District Court for the Northern District of California ruled in favor of the Animal Legal Defense Fund and its co-plaintiffs, denying an attempt by the Food and Drug Administration (FDA) to dismiss a lawsuit against the agency.

A Courtroom Animal Advocate Program (CAAP) bill, S.2868/A.4533, which would allow law students and volunteer lawyers to advocate for animal victims in cruelty criminal cases, unanimously passed the New Jersey Senate. The bill is sponsored by Senator Nicholas Scutari and Assemblyman Raj Mukherji and endorsed by the Animal Legal Defense Fund.

The Animal Legal Defense Fund, the nation's preeminent legal advocacy organization for animals, has released the 15th annual year-end U.S. Animal Protection Laws Rankings Report (2020), ranking the animal protection laws of all 50 states.