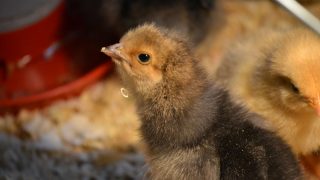 Animal Legal Defense Fund Granted En Banc Rehearing in FOIA Case Over FDA Factory Egg Farm Information
Contact: media@aldf.org
San Francisco, CA — Today, the Animal Legal Defense Fund was granted an en banc rehearing in the Ninth Circuit Court of Appeals, where a panel of 11 judges will rehear their appeal over access to factory egg farm information held by the government.
The original suit against the U.S. Food and Drug Administration (FDA), brought by the Animal Legal Defense Fund in 2013, was to compel the FDA to produce inspection reports of factory egg farms without censoring important information about hen population and living conditions.
The Animal Legal Defense Fund filed a Freedom of Information Act ("FOIA") request in December 2011 to obtain information related to total hen population and population density at factory egg farms, which the FDA collects under the Egg Safety Rule but refuses to make public at the behest of the egg industry.
In 2013, a magistrate judge ordered the FDA to disclose information to the Animal Legal Defense Fund regarding number of birds per cage, the first time a federal court has ordered the disclosure of records regarding factory farmed eggs. But the court denied the organization's request for other information regarding conditions of confinement, including total hen population, on the basis that the information qualified as confidential commercial information exempt from FOIA disclosure.
On appeal before the Ninth Circuit, the Animal Legal Defense Fund argued that the lower district court improperly credited the FDA's witnesses over the organization's witnesses on summary judgment.
In an opinion dated April 11, 2016, a panel of three Ninth Circuit judges gave deference to the district court decision and ruled against the Animal Legal Defense Fund's appeal. However, in that same opinion, all three judges urged their colleagues at the Ninth Circuit to rehear the appeal en banc and adopt a non-deferential "de novo" standard of review for summary judgment in FOIA cases that would affect cases in the entire circuit going forward. The panel indicated it would have ruled in favor of the Animal Legal Defense Fund under such a standard of review.
The Animal Legal Defense Fund filed a petition for rehearing en banc on May 26, 2016, and the Ninth Circuit granted that petition today. The new hearing is expected to be held in the coming months.
"We are optimistic that a new precedent will be set for transparency from the government and that the truth will come out about the cruel realities and health concerns associated with egg producing factory farms," says Animal Legal Defense Fund Executive Director Stephen Wells. "The FDA works for the American public and has an obligation to ensure the safety of the food we eat."
Related
The U.S. Court of Appeals for the Fourth Circuit handed an important win to plaintiffs in a lawsuit challenging North Carolina's Ag-Gag law, ruling that undercover investigations and whistleblowing are considered newsgathering activities protected by the First Amendment.

Public interest coalition celebrates another win against unconstitutional statute barring undercover investigations at factory farms

Edie Falco narrates the Animal Legal Defense Fund film demanding transparency in factory farming