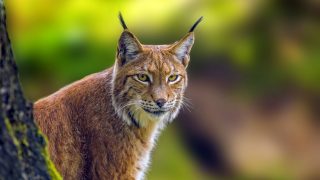 The Animal Legal Defense Fund is now accepting grant applications for animal law courses.
All ABA accredited law schools are eligible to apply for course grants. Grants in the amount of $5,000 will be awarded for new animal law courses, or in exigent circumstances, for courses that have been offered in the past but are in danger of being eliminated. With the establishment of a partnership with a new funder, Animal Legal Defense Fund is now offering course grants not just for introductory animal law courses, but also for advanced animal law courses at law schools that already offer an animal law course. Grants can only be used for faculty salary. All awardees will be required to submit a report following the course. Course grant applications must be accompanied by a proposed course syllabus, instructor CV (if an instructor has been identified), and indication of administrative support for the course.
The Animal Legal Defense Fund believes educating students is vital to our mission of protecting the lives and advancing the interests of animals because these students are future judges, attorneys, legislators, and advocates. Through its Animal Law Program, Animal Legal Defense Fund works closely with law students and legal professionals to advance the emerging field of animal law. Moving toward the day when animal law is part of the curriculum at every law school, the Animal Law Program collaborates with students, faculty, and school administrations to facilitate the development of animal law courses and assists students in forming Animal Legal Defense Fund Student Chapters.
Becoming an animal lawyer is a relatively recent opportunity. Since the advent of the first animal law courses in the 1990s, the field has undergone rapid growth and now is recognized as an important and cutting-edge area of academic inquiry and legal practice. More students are entering law school expressly to study animal law and Animal Legal Defense Fund Student Chapters continue to expand and flourish on campuses around the country. To date, 160+ law schools have offered animal law classes and students at 200+ law schools have formed Animal Legal Defense Fund Student Chapters.
In addition to course grants, the Animal Law Program offers many resources to support faculty wanting to teach animal law at law schools, including course guides. Our course guides assist educators in expanding the animal law curriculum at their law school, either by offering a new elective or incorporating these subjects into an existing class. Each course guide serves as a comprehensive sample syllabus and includes a course outline, suggested textbooks, reading and writing assignments, student objectives, and teaching notes. For students and faculty who want to petition law school administrators to offer an animal law course, memos outlining the benefits of adding these classes to the law curriculum are also available. For more assistance with animal law course development, contact the Animal Law Program at alp@aldf.org.
Join the Animal Legal Defense Fund's email list to stay up to date on lawsuits, legislation, and regulations affecting animals.
Sign Up Now
Related
The gift of more than $1 million will fund the program over the next four years

This action is for U.S. residents only.

The victory follows the passage of a factory farming law and efforts to curtail the construction of new mega dairies in the state