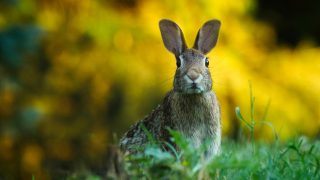 2023 Advancement of Animal Law Scholarship Recipients
The Animal Legal Defense Fund Advancement of Animal Law Scholarships are awarded to law student members of our student chapters based upon demonstrated commitment to the Animal Legal Defense Fund's mission, "to advance the interests and protect the lives of animals through the legal system." Recipients are actively involved with their Animal Legal Defense Fund Student Chapter while in law school and show promise in the field after graduation.
Joseph DaVault
St. Louis University School of Law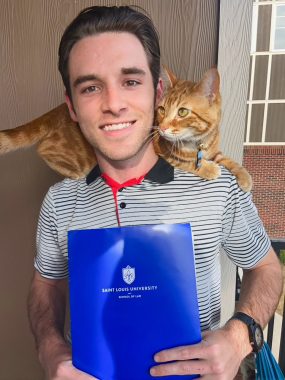 Joseph DaVault (he/him) is entering his third year at the Saint Louis University School of Law. Currently serving his second term as the President of the SLU Animal Legal Defense Fund Student Chapter, Joseph played a key role in re-establishing the chapter at SLU Law. He is also a board member of the SLU Law Environmental Law Society and an active member of Project Animal Freedom and the Saint Louis Animal Rights Team. Raised around farmed animals, Joseph developed a deep appreciation for their intellect and emotional capacity, which has fueled his passion for animal rights and law.
As Chapter President, Joseph has organized a variety of events, including watch parties for the Animal Law Conference, a Halloween Pet Parade to fundraise for local shelters, a student lobbying day at the Missouri State Capitol in collaboration with the Missouri Alliance for Animal Legislation, and visits to local animal sanctuaries to meet animals that the Animal Legal Defense Fund supports. Joseph and the SLU Law chapter have also partnered with local organizations and donors to create an Animal Law Writing Competition for SLU Law students.
This upcoming summer, Joseph will be studying abroad at the SLU Law Madrid campus, interning, volunteering, and conducting research for the UK Centre for Animal Law and Advocates for Animals. He aims to acquire valuable experience and knowledge in animal law to benefit both Missouri and SLU Law.
Upon graduation, Joseph plans to dedicate his career to advancing animal law and protection, with a focus on regulating the sale, trade, and transport of animals in puppy mills and factory farms. He looks forward to serving as an advisor for his student chapter after graduation, sharing his expertise and experiences to inspire and empower future generations of animal law advocates.
Learn more about Joseph DaVault.
Mei Brunson
Brooklyn Law School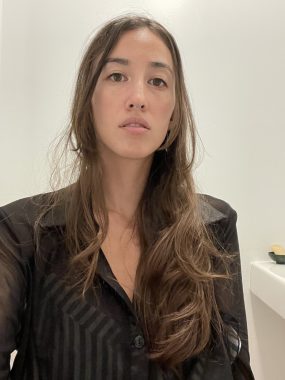 Mei is a rising 2L with a long history of animal advocacy in both academic and activist settings. During her undergraduate at the University of Washington, she studied gender and critical animal studies, volunteered with the Food Empowerment Project, and led the Campus Animal Rights Educators. Mei took several years off before applying to law school, which she spent working in content marketing, living in Tokyo, and spending time outdoors throughout the pandemic. Driven by the desire to pursue meaningful work and enhance her ability to protect animals from human exploitation, Mei applied to law school. She is specifically interested in thinking about how animal justice movements and animal law can avoid reinscribing harmful systems of oppression ⁠— like racism, classism, and colonialism ⁠— while furthering the interests of animals. She aspires to work in animal advocacy that raises the legal status of animals in tandem with other marginalized groups and is particularly interested in animal law as it relates to food justice. Mei spent her 1L at Brooklyn Law School in New York City, independently enriching the generalized 1L curriculum by attending animal law conferences, acting as a 1L Delegate for the Brooklyn Law Animal Legal Defense Fund Student Chapter, volunteering at Woodstock Farm Sanctuary, and participating in the ABA International Animal Law Subcommittee. She is excited to transfer to Lewis & Clark Law School to further her studies in animal and social justice lawyering. During the upcoming summer, Mei is honored to work as a legal intern at Farm Sanctuary.
Sarah Mason
Suffolk University School of Law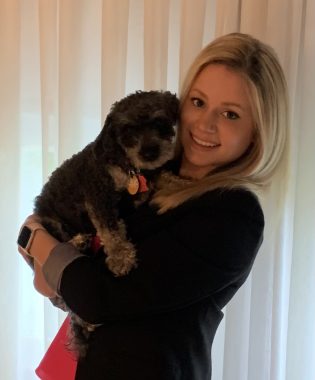 Sarah is entering her third year of law school at Suffolk University School of Law, where she will serve as the president of the Student Animal Legal Defense Fund Chapter. She will also serve as the treasurer of the American Constitution Society Chapter and as a member of the Environmental Law Society. She is currently working as a Government Relations Intern at the ASPCA and is a student member of the ABA and MBA animal law communities. She could not get through law school without her loyal study-buddy: a rescue schnauzer-poodle named Ruth.
Sophia Pastorini
University of Miami School of Law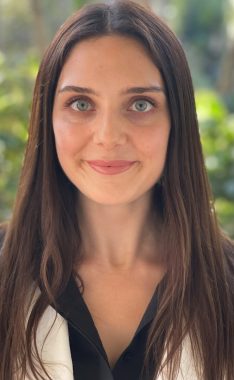 Sophia Pastorini is a rising 3L at the University of Miami School of Law committed to using the legal system to advocate for animal justice. During her 1L year, she led the effort to reactivate Miami Law's Animal Legal Defense Fund Student Chapter, for which she now serves as president. She has established a concentration in environmental law and spent her 2L year interning for Miami Law's Environmental Justice Clinic. Sophia is thrilled to return to Animal Equality for the second summer in a row, where she will continue litigative and legislative advocacy efforts for farmed animal liberation. After graduation, Sophia plans to pursue a career in animal law and ultimately aims to return to academia and contribute to building a more comprehensive animal law program at Miami Law.
Learn more about Sophia Pastorini.
Mason Liddell
University of Colorado Law School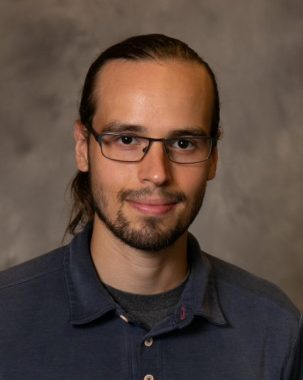 Mason Liddell is a rising 2L at the University of Colorado Law School. He is the founder and president of Colorado Law's Animal Legal Defense Fund Student Chapter. This summer, he is interning with the Northwest Animal Rights Network and working on their wildlife campaign. Mason's interest in animal law comes from his life-long love of animals and studying normative ethics as a part of his undergraduate degree. The two factors provide intrinsic and extrinsic motivation to learn more about the problems facing non-human animals and humans alike and then trying to do something to help address those problems.
Given the breadth of animal law and environmental law, Mason wants to get a wide variety of experiences throughout law school. From international law to local government, his goal is to get a better sense for how the levers of government and NGOs can be used to do good.
After graduating, Mason currently plans to pursue a career focusing on wildlife conservation at the intersection of animal law and environmental law. That said, there is so much good work to do across the field of animal law that he would like to get involved in. But until graduating, he will keep working to instantiate animal law at Colorado Law. He looks forward to doing that work ⁠— and any other people interested in that kind of advocacy are welcome to reach out to him!
Learn more about Mason Liddell.
Daria Bednarczyk
Vermont Law & Graduate School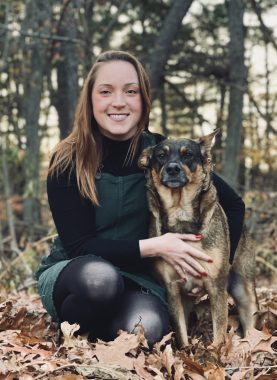 Daria Bednarczyk is rising 2L at Vermont Law & Graduate School (VLGS). Daria holds a Bachelor of Science degree in Marine Science, a Master of Business Administration degree, and a Master of Environmental Law and Policy degree. She is currently the Social Media Coordinator of the VLGS Animal Legal Defense Fund Student Chapter.
Her passion for animals has been evident ever since she was a little girl, begging her mom and dad to adopt a dog from a local animal shelter, and continuing to make every effort to rescue animals ever since. Daria has worked on a variety of animal welfare issues including wildlife matters, understanding pet food labels, and how climate change impacts animals of all species ⁠— especially animals housed on CAFOs. Daria chose to attend VLGS after hearing about the school's robust Environmental Law program and subsequently where she discovered that she could obtain a law degree with an Animal Law concentration.
Daria plans to use her education to improve the welfare of all animals. In the summer of 2023, Daria will be working with the Assistant Attorney General of Virginia where she will learn about the specifics of Animal Law litigation. In the fall, she will be a participant in VLGS' Farmed Animal Advocacy Clinic where she hopes to expand her knowledge on improving welfare standards and conditions of farmed animals.
With an anticipated graduation from VLGS in 2025, Daria is exploring pursuing her LLM in Animal Law. This will enable her to not only attain further advanced training in the Animal Law field, but also mentor and assist future animal advocates.
Related
The gift of more than $1 million will fund the program over the next four years

This action is for U.S. residents only.

The victory follows the passage of a factory farming law and efforts to curtail the construction of new mega dairies in the state