2018 Advancement of Animal Law Scholarship Winners
The Animal Legal Defense Fund Advancement of Animal Law Scholarships are awarded to law student members of our student chapters based upon demonstrated commitment to the Animal Legal Defense Fund's mission, "to advance the interests and protect the lives of animals through the legal system." Recipients are actively involved with their Student Animal Legal Defense Fund (SALDF) chapter while in law school and show promise in the field after graduation.
Leigh Markowitz – Duke Law School, 3L
What SALDF activities are you proudest of and why?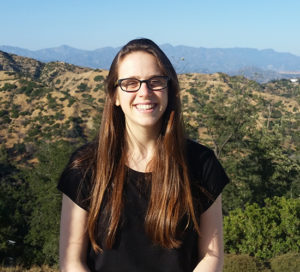 I am most proud of the Ag-Gag panel discussion that I organized 1L year, and the first annual Duke/UNC Animal Law Symposium that took place this past spring. The Ag-Gag panel was the first major event that I organized after taking over Duke's chapter, and I was overwhelmed by the interest shown by both students and faculty who were in attendance. Students were so engaged that we finally had to cut off the Q&A because we had gone overtime. What was most exciting about this event was that the students who were asking the questions were not even SALDF members, they were students who heard about the event and recognized the importance of the issue, not only from an animal protection angle, but also in the scheme of constitutional and property law jurisprudence. Additionally, I was proud of our collaboration with UNC because it created the synergistic impacts that neither of us could have achieved on our own. We had nothing but positive feedback from professors, students, and members of the community who encouraged us to continue to work together in the future, and who expressed interest in attending future collaborative events.
Any other noteworthy experience?
My experiences interning last summer, first with Mercy for Animals, and then with a solo practitioner in Florida exposed me to the range of ways that I can use my legal education to advocate for animals. These learning experiences were invaluable as I began my second year of law school, and the context they provided gave me an improved perspective to approach my classes during my 2L year.  Additionally, the Animal Law Conference in Portland was an incredible experience, not only in what I took away from the panelists, but through the connections I was able to make. Meeting so many other students who had the same goals, to use their legal education to protect animals was invigorating and reminded me that this is not a fight I am taking on alone.
What are you most excited for in the upcoming academic year?
What I am most excitedly anticipating is our second annual Duke/UNC Animal Law Symposium.  I look forward to planning for our theme and speakers, and to implementing lessons from this year in order to make next year an even bigger success. Seeing my efforts culminate in an established, continuous event, that puts animal law on the map at Duke, will be immeasurably rewarding. Additionally, I am excited to see what the 1Ls and 2Ls on my board take the initiative on next year, because it will provide me with a window into what they will accomplish after I graduate.
What are your plans/goals for post-graduation?
After graduating, I hope to have the opportunity to clerk for a judge in order to gain greater skills and experience to employ in my animal advocacy. My greater goal is to find employment with an animal protection group, and to be able to contribute more meaningfully to their legal efforts because of the training I will have acquired through my other experiences.
What is one piece of advice that you'd like to pass on to other SALDF chapter leaders?
Your passion and commitment to animals is enough to make a difference even when you don't feel like you have the support from your community and other students. Don't be afraid to reach out to anyone and everyone who has made a difference in the animal world, people are surprisingly willing to travel to be speakers or to help in other ways. The worst that could happen is that they tell you no. Also, the Animal Legal Defense Fund is such an amazing resource for speakers as well as funding assistance; I wish I had begun taking advantage of their assistance before my second year running my chapter.
Hometown: North Miami Beach, Florida
Megan Amos – Lewis & Clark Law School, 3L
What SALDF activities are you proudest of and why?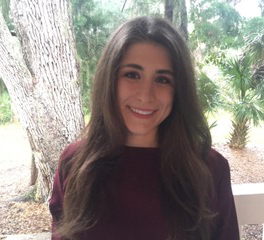 The SALDF activities that I am proudest of are the events that reach the most people and have the largest impact on individuals. Our annual MeatOut event invites students, professors, and faculty members together to enjoy seemingly endless vegan options.  We work with local businesses that donate products or services to share with everyone at our school. We support our local vegan community while also showcasing a variety of food to encourage others to eat more vegan meals.
Any other noteworthy experience?
I also am proud of our chapter's involvement with the Animal Law Conference. I volunteered during my first year and served as the Student Conference Coordinator this past year. I was privileged to meet leaders in the animal law field and was inspired by the work across the world that is achieving greater protections for animals.
What are you most excited for in the upcoming academic year?
I am excited to work with a board of super stars to provide engaging speaker events and community outreach opportunities to empower and encourage students. The board will focus on emphasizing the intersections of animal law with other areas of law to draw more students in and inspire those interested in animal law to address issues creatively.
What are your plans/goals for post-graduation?
I want to empower people and advance animal rights by highlighting the connections between human health and animal protection.
What is one piece of advice that you'd like to pass on to other SALDF chapter leaders?
Valuable advice that I have taken to heart is to look at law school and responsibilities stemming from it as an adventure. It is challenging at times to maintain that perspective, but it has helped me to realize that there usually isn't a perfect option or end result. Instead of striving for a "perfect" plan, an open-mind has allowed me to build on connections and create opportunities while enjoying the adventure.
Hometown: Marco Island, Florida
Kayla Venckauskas – University of Massachusetts School of Law, 3L
What SALDF activities are you proudest of and why?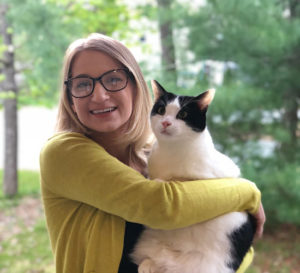 I am most proud of our SALDF chapter's ability to bring so many speakers to our school to touch on so many topics that affect the lives of animals. We held engagements highlighting problems in commercial farming, the issues facing legislation for animal rights, and how to incorporate fighting for animals into any type of legal practice. We had amazing feedback at all of our events and great participation. These events truly brought the plight of animals into the forefront of the minds of the student body.
Any other noteworthy experience?
Another amazing experience I had during my time as President of SALDF was a pet food drive we held for a local nonprofit. It was great to see students and the community come together to support those in the community who needed a little extra help in feeding their pets. Some people will go without before they let their pets and it's such a heartwarming yet tragic thing. It was incredibly rewarding to be a small part of making life easier and more manageable for a few local people.
What are you most excited for in the upcoming academic year?
This upcoming year I am extremely excited to narrow my focus and hone in on my career goals. I plan to spend the year finding a way to combine all of my interests into a career after law school. I want to be able to bring awareness to the plethora of issues facing animals through a political avenue in creative ways. I really want to make a difference on a big platform and want to be smart this upcoming year about getting myself into a position to further those goals.
What are your plans/goals for post-graduation?
Post-graduation I plan to get into the political sphere. I believe the change I want to make is on the legislative level and I want to be influential in that realm. I hope to work for politicians who share my passions for animals, people, and the environment. I plan to dedicate my career to the public sector with a focus on animal rights. I have always been drawn to the voiceless and none epitomize that category more than animals.
What is one piece of advice that you'd like to pass on to other SALDF chapter leaders?
My best advice would be to put yourself out there and make connections. There are so many like-minded people in the nation and world that it's important to reach out and find them. I was able to find so many opportunities and really carve out a path because I reached out to speakers on a whim and either connected with them directly, or they led me to another connection. The world of animal advocates is such a supportive and amazing group of people that are all in the same fight and it's important to remember that we're not in this alone.
Hometown: Middleboro, Massachusetts
Grace Brosofsky – Cornell Law School, 2L
What SALDF activities are you proudest of and why?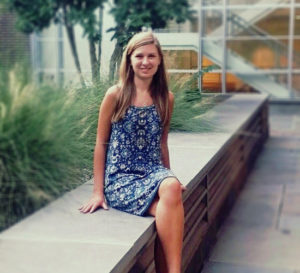 I am proudest of creating Cornell SALDF "project teams" — groups students in our chapter can join to work on real-world animal law projects — because these teams give Cornell SALDF members the opportunity to have positive impact on animals while exercising their legal skills. Students who join a project team will be able to work collaboratively on Animal Welfare Institute wildlife law and policy projects during the school year. My vice president and I are also working to start an additional project team focused on helping bonobo advocates with animal legal standing issues.
I am also very excited about other activities I am working with my executive board to plan for next year, including a panel focusing on animal rights, labor, and environmental issues in factory farming; a service day at Farm Sanctuary or the local SPCA; vegan outreach initiatives; the creation of an animal law column in our school newspaper; a pet calendar fundraiser; an Animal Welfare Institute panel and networking event; tabling for Speak Out for Farmed Animals Week and National Justice for Animals Week; and vegan lunch and dinner events with professors and speakers on legal personhood, farmed animal litigation, Ag-Gag legislation, and pro bono opportunities in animal law.
Any other noteworthy experience?
In high school, I started an animal rights blog called For Animals' Sake. I also used English class assignments as additional opportunities to write and speak about factory farming, dissection, cosmetic testing, and the issues surrounding the SeaWorld of Florida, LLC v. Perez case. Additionally, I initiated a "Blankets for Pups" drive, through which I collected blankets for the Northeast Georgia Humane Society.
I chose to study environmental engineering in college, planning to gain an understanding of environmental systems and solutions that I believed could help me in using environmental law to protect animals and their habitats. I continued to pursue my passion for animal welfare throughout my time as an undergraduate student. As an intern for the Center for Ecological Living and Learning, I initiated and developed a project that utilized visitor feedback to generate animal welfare and sustainability "report cards" for aquariums, zoos, and other animal confinement facilities. At Georgia Tech, I formed a team that I led to win First Place in a national design challenge with a proposal for addressing the issue of the usage of herbicides toxic to animals and humans. I also led a successful Cage-Free Campus campaign and coordinated service events benefiting the Atlanta Humane Society.
At Cornell Law School, I helped draft the Environmental Law Society's statement on the Arctic National Wildlife Refuge provision of the Republican tax bill.
What are you most excited for in the upcoming academic year?
I am excited about working as a litigation intern for the national farmed animal advocacy organization Compassion Over Killing and conducting research on the intersection between environmental law and agricultural law with Professor Gerald Torres this summer. I am also looking forward to doing a project on herbicide health impacts with Earthjustice through Cornell's Farmworkers Legal Assistance Clinic and becoming involved in a Native American tribal disenrollment case during the fall semester. At the same time, I can't wait to coordinate intersectional events as not only the incoming President of the Cornell SALDF, but also the incoming President of the Cornell chapter of the Environmental Law Society and Co-Director of the Cornell Law School Student Leadership Council. I additionally hope to take courses on animal law and food law and policy.
What are your plans/goals for post-graduation?
I am interested in doing animal law work at an organization such as the Humane Society of the United States, Animal Legal Defense Fund, Compassion Over Killing, Animal Welfare Institute, Mercy for Animals, or Defenders of Wildlife. I am also considering focusing on factory farming at an environmental organization such as the Natural Resources Defense Council or Southern Environmental Law Center or on issues affecting marine animals at Oceana.
What is one piece of advice that you'd like to pass on to other SALDF chapter leaders?
Two things:
Collaborate with other student leaders and partner with the organizations they lead. Having SALDF co-host an event with an organization like National Lawyers Guild or Environmental Law Society is a great way to increase event attendance and awareness of animal law issues.
Give your executive board members the opportunity to contribute to coming up with ideas and figuring out what role they want to have in implementing them; remember that each person on your board has a lot to bring to the table. Many of our best plans for next year came from our executive board brainstorming!
Hometown: Buford, Georgia
Laurel Tallent – Florida State University College of Law, 3L
What SALDF activities are you proudest of and why?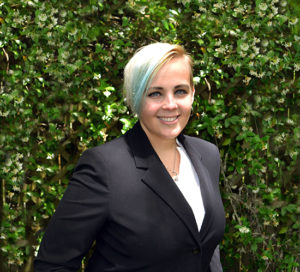 I am proudest of Justice for Animals Week and Farmed Animals Week. It's great to know that all the SALDF chapters nationwide are working on the same campaign at the same time.  It also gives our chapter the chance to kind of take over the campus by having a full week of events. It's exciting and rewarding!
Any other noteworthy experience?                 
The Student Convention and the Animal Law Conference were great as well. It is such a fantastic feeling to meet so many other likeminded people that are all working for the same goal.  I met people last year that live throughout the US. Although we are far apart, I know that I can always reach out to them for advice and it is an amazing feeling having that network available.
What are you most excited for in the upcoming academic year?
I am excited to see what the SALDF chapters will accomplish this year locally, regionally, and nationally.
What are your plans/goals for post-graduation?
My plan is to continue to work on animal law in whatever way I can.
What is one piece of advice that you'd like to pass on to other SALDF chapter leaders?
Sometimes you may feel like a small fish in a big pond. There are so many sections of law that it can be difficult to get law students to care about animal law. Know that there are other fish supporting you out there, dealing with the same thing on their campus! Every little thing you do helps! Animal law is growing and it's great to be part of such a heartfelt movement.
Hometown: Crystal River, Florida
Related
On January 15, 2019, the Virginia Court of Appeals affirmed the conviction of a man who was charged with violating the state's bestiality law after videotaping encounters he had with a woman and her dog.

Maryland Residents, Ask Your Maryland Legislators to Enact HB 213/SB 143 to Protect Rays from Killing Contests

The Animal Legal Defense Fund is offering our assistance in investigating the death of a zebra who died after being left out in last week's record breaking subzero weather in northern Indiana. We also renew our call for stronger animal protection laws.