The Animal Legal Defense Fund's mission is to protect the lives and advance the interests of animals through the legal system. The Animal Legal Defense Fund accomplishes this mission by filing high-impact lawsuits to protect animals from harm, providing free legal assistance and training to prosecutors to assure that animal abusers are held accountable for their crimes, supporting tough animal protection legislation and fighting legislation harmful to animals, and providing resources and opportunities to law students and professionals to advance the emerging field of animal law.
Founded in 1979 by attorneys active in shaping the emerging field of animal law, the Animal Legal Defense Fund has blazed the trail for stronger enforcement of anti-cruelty laws and more humane treatment of animals in every corner of American life.
Today, our groundbreaking efforts to push the U.S. legal system to end the suffering of abused animals are supported by thousands of dedicated attorneys and more than 300,000 members and supporters. Every day, we work to protect animals by:
Filing groundbreaking lawsuits to stop animal abuse and expand the boundaries of animal law.
Providing free legal assistance to prosecutors handling cruelty cases.
Working to strengthen state anti-cruelty statutes.
Encouraging the federal government to enforce existing animal protection laws.
Nurturing the future of animal law through Animal Legal Defense Fund Student Chapters and our Animal Law Program.
Providing public education through seminars, workshops and other outreach efforts.
Our national headquarters is located in the San Francisco Bay Area.
The Animal Legal Defense Fund is proud to be a four-star Charity Navigator rated nonprofit, Platinum-level GuideStar Exchange participant, a Better Business Bureau Accredited Charity, and have been awarded the America's Best Charities Seal of Excellence, ensuring that we meet the highest standards of public accountability, program effectiveness, and cost effectiveness.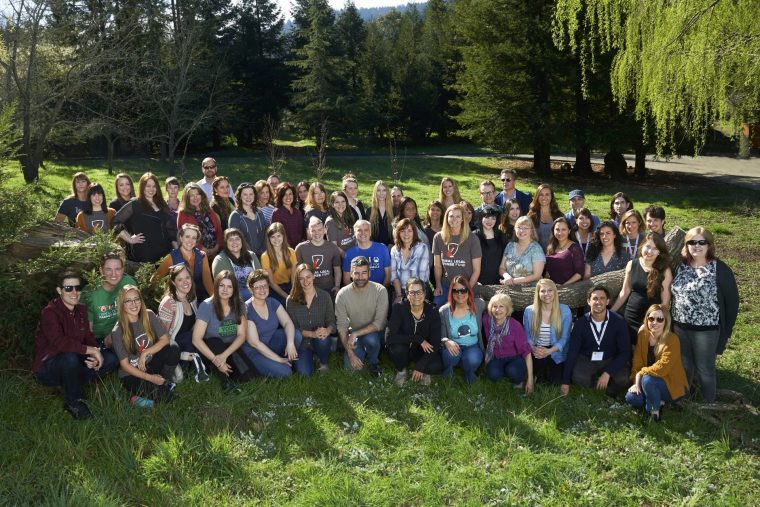 The Animal Legal Defense Fund provides a listing of available positions throughout the animal law field - including joining our team! Check out available opportunities now!
Learn More