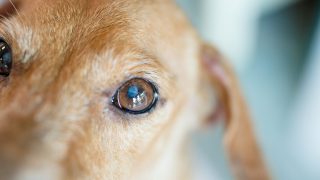 Protecting Animals from Sexual Abuse (New Mexico)
S.B. 215
Creates the crime of bestiality and establishes a post-conviction animal possession ban, among other provisions
On March 30, 2023, New Mexico Governor Michelle Lujan Grisham (D) signed into law An Act Creating the Crimes of Bestiality and Aggravated Bestiality (S.B. 215) to criminalize animal sexual abuse in the state. This important bipartisan animal protection law includes critical language to make the provisions clear and enforceable. Specifically, S.B. 215:
establishes the crimes of bestiality and aggravated bestiality;
requires animal sexual abusers to register as sex offenders;
prevents convicted animal sexual abusers from accessing or owning animals for a period of time (known as a "possession ban"); and
explicitly allows the court to order a mental health evaluation and, if necessary, counseling.
This bill was signed into law after passing unanimously in the Senate (40:0) on March 6 and unanimously in the House of Representatives (66:0) on March 15. With its passage, New Mexico becomes the 49th U.S. state to criminalize the sexual assault of animals — leaving West Virginia as the only state without any laws protecting animals from sexual assault.
The Animal Legal Defense Fund thanks the bill's sponsors, Sen. Mark Moores (R-21), Sen. Brenda McKenna (D-9), Sen. Daniel Ivey-Soto (D-15), Rep. Andrea Reeb (R-64), and Rep. Andrea Romero (D-46), as well as the many local advocates and animal protection organizations who supported its passage.
To learn more about animal protection in New Mexico, please visit aldf.org/newmexico.
Join the Animal Legal Defense Fund's email list to stay up to date on lawsuits, legislation, and regulations affecting animals.
Sign Up Now