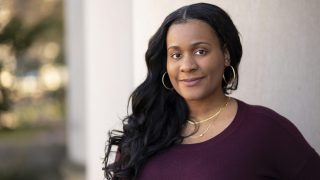 Zakeia Rodgers
Direct Marketing Manager
As the Animal Legal Defense Fund's Direct Marketing Manager, Zakeia is responsible for all correspondence that reaches our supporters. She works with other departments' team members to create, package, and schedule emails and letters so that supporters are always up to date on the organization's latest efforts.
Zakeia is a graduate of John Jay College of Criminal Justice in New York with a B.A. in political science and minor in philosophy. She joined the Animal Legal Defense Fund to combine her love of animals, her interest in law, policy and society, and her skill and experience in fundraising.
When she's not working, she enjoys spending time with her family, including eight-year-old mini Yorkie Brownie, who loves being the center of attention, and 17-year-old black cat Alize, who is more interested in eating and taking long naps.