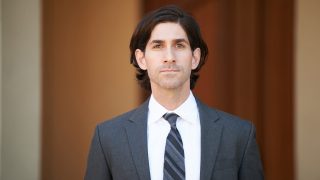 Matthew Liebman is Director of Litigation in the litigation program and works on all aspects of Animal Legal Defense Fund's civil cases. He has litigated cases including Animal Legal Defense Fund v. Otter, the first lawsuit to successfully invalidate an Ag-Gag law; Bennett v. McDaniel, which rescued a captive bear from a small concrete cage where she had languished for 16 years; and Animal Legal Defense Fund v. Conyers, which resulted in the rescue of more than 100 dogs from a North Carolina hoarder.
Matthew's writing has appeared in the Animal Law Review, the Journal of Animal Law, the Stanford Environmental Law Journal, and the Animal Legal & Historical Web Center. With Bruce Wagman, Matthew co-authored A Worldview of Animal Law, which examines how the legal systems of different countries govern our interactions with animals.
Before coming to Animal Legal Defense Fund, Matthew clerked for the Honorable Warren J. Ferguson of the United States Court of Appeals for the Ninth Circuit. Matthew graduated with distinction from Stanford Law School in 2006 and with highest honors from the University of Texas at Austin in 2001 with a degree in philosophy. While a law student at Stanford, Matthew co-founded a chapter of the Student Animal Legal Defense Fund and was an active member of Animal Rights on the Farm, where he worked on campaigns against factory farming and vivisection.