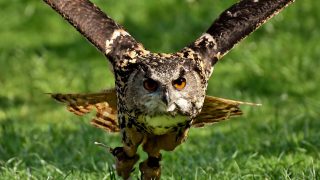 Robert Brownstone and Kevin Moore
Technology has had as huge an impact on law as it has on every other field involving information and data. In the old days of hardcopy documents, there was a limit to how much information could be potential evidence for a lawsuit, but over the last 20 years, digitization of the workplace has led to soaring volumes of data.
Technology has revolutionized the way discovery is handled but it can be complicated and is ever changing. A whole body of law and technology tools was developed to guide parties through the discovery process, including what is known as Document (or Records) Retention, policies and protocols for records management and litigation preparedness.
"It's not enough to do good; you have to do it the right way," says Animal Legal Defense Fund founder and General Counsel Joyce Tischler. "The Animal Legal Defense Fund is an organization of activist lawyers working within a traditional legal system. If we don't keep our noses clean on the technical end, the opposition will win."
A lawyer and chief security officer from the Silicon Valley-based law firm Fenwick & West LLP have teamed up to give the Animal Legal Defense Fund invaluable pro bono help with developing its Document Retention policy and the systems to support it.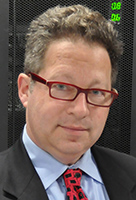 Robert (Bob) Brownstone, an attorney, chair of electronic management for Fenwick, and one of the leading experts on Document Retention policies, shares his knowledge with the Animal Legal Defense Fund on data/meta data, record retention, and discovery. He advises clients on electronic discovery; electronic information management (EIM) and "eWorkplace" policies; retention/destruction policies and protocols; information-security and data privacy; and social-media rewards and risks. Both in depositions and at trials, Bob has handled direct-testimony and cross-examination of expert witnesses as to EIM and computer-forensics.
A nationally recognized adviser, thought leader, and resource on electronically stored information (ESI), Bob writes the IT Law Today blog, has authored more than 70 articles on law and technology issues. He has delivered more than 300 presentations on Compliance; Data & Records Retention/Destruction; eDiscovery/ Electronic Information Management; ESI, Privacy and/or Social-Media in the Workplace; Information Security Obligations; and Metadata Concerns. Since 2009, Bob has taught Electronic Discovery Law & Process law school courses at the University of San Francisco School (USF), Brooklyn, Santa Clara University, and University of Puerto Rico schools of law.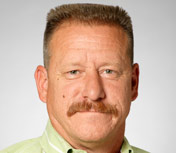 Kevin Moore advises the Animal Legal Defense Fund on the best way to accomplish goals using specific types of technology without spending a fortune on programs and outsourced services.
As Fenwick's chief security officer, Kevin oversees its information security, privacy, compliance and eDiscovery responses and consults with clients on that same range of issues. He leads Fenwick's research, design, implementation, and operational support for all enterprise-wide IT services, including information security, network infrastructure, and data center management of 1.2 Petabytes of information on more than 400 servers. He also provides computer forensics and electronic discovery expertise as a leader and member of the F&W Practice Support (FWPS) Team. He holds a EnCE forensic certification from Guidance Software.
Together, Bob and Kevin have advised (and continue to advise) the Animal Legal Defense Fund on developing, revising, and maintaining policies and protocols for records management and litigation preparedness, working through nitty-gritty IT issues and rules of law alike. Their assistance has comprised both day-to-day information-management and reactive compliance when involved in a lawsuit.
Bob and Kevin, who both confess to being lifelong animal lovers, say they are proud to support the Animal Legal Defense Fund in its advocacy for animals.
The Animal Legal Defense Fund would never be able to use the law to advance the interests of animals without the pro bono support of legal professionals nationwide. In this continuing series of spotlights, ALDF salutes Robert Brownstone and Kevin Moore.
Related
Reward for information leading to the arrest and conviction of the person or people responsible for illegally shooting and killing a red wolf in Tyrrell County, North Carolina.

Animal Legal Defense Fund files motion for summary judgement with damning evidence against the university

Animal Legal Defense Fund offers reward for information leading to the arrest and conviction