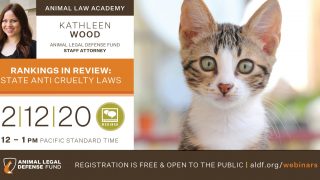 Rankings in Review: State Anti Cruelty Laws 2020
Presented 2/12/20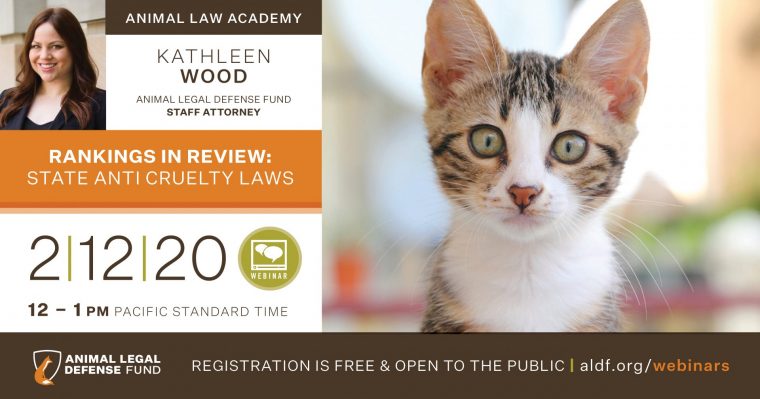 Join Animal Legal Defense Fund staff attorney Kathleen Wood as she discusses the annual Animal Protection Laws Rankings Report. Each year, our attorneys compile and review every state and territory's animal protection laws and rank them according to the relative strength and weakness of their laws. Kathleen will discuss what goes into creating our Compendium and Rankings Report, as well as the highlights from 2019, including most-improved states and legislative trends.
This webinar was prerecorded.  Watch now!
Resources
Join the Animal Legal Defense Fund's email list to stay up to date on lawsuits, legislation, and regulations affecting animals.
Sign Up Now
Related
Long-time Miami resident asks Senators Marco Rubio and Rick Scott to co-sponsor the Big Cat Public Safety Act

Reforms emphasize coexistence with coyotes and other wildlife

After learning about orca captivity the troops made posters highlighting facts about captive orcas and encouraging others not to support businesses that exploit animals.