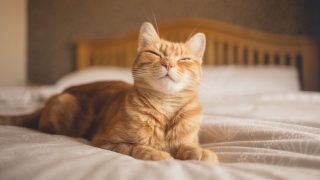 Oregon Governor Signs Bill into Law to Fund Animal Cruelty Special Prosecutor
The Animal Legal Defense Fund provided funding for the groundbreaking program starting in 2013
On August 4, 2023, Oregon Governor Tina Kotek signed a bill (S.B. 5506) into law that takes effect immediately and allocates funds from the state budget to maintain the Animal Cruelty Deputy District Attorney (AC-DDA) role and make it a permanent program within the Department of Justice in Oregon. In 2013, the Animal Legal Defense Fund provided funding that enabled Oregon to become the first U.S. state with a special prosecutor dedicated to pursuing animal-related cases.
Cases involving animal abuse or neglect often present unique legal issues for those working to enforce animal cruelty laws and bring justice for animal victims. Many prosecutors are hesitant to bring these cases because of the inherent complexities involved — but without proper enforcement, animal cruelty statutes can't effectively protect animals. The AC-DDA has the specialized training and experience necessary to effectively and efficiently navigate the complexities of these cases to bring justice for animal victims and help prevent future cruelty. This new law will ensure that Oregonians' humane values are reflected through effective enforcement of state animal protection laws.
In the years since this position was created in 2013, Oregon's AC-DDA has prosecuted more than 250 animal cruelty cases and consulted with prosecutors on an additional 350 cases.
Join the Animal Legal Defense Fund's email list to stay up to date on lawsuits, legislation, and regulations affecting animals.
Sign Up Now
Related
The gift of more than $1 million will fund the program over the next four years

This action is for U.S. residents only.

The victory follows the passage of a factory farming law and efforts to curtail the construction of new mega dairies in the state