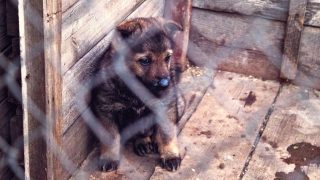 New York: Help Stop Puppy Mills
This action is for New York residents only.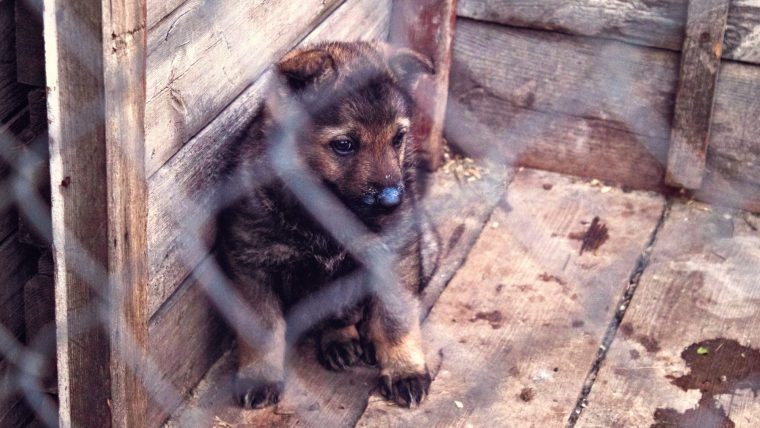 Help stop puppy mills in New York. Urge your state legislators to co-sponsor S.1130/A.4283, The Puppy Mill Pipeline Act. Your state legislators need to hear from you about this important legislation. 
The Puppy Mill Pipeline Act (S.1130/A.4283) would shut down the puppy mill to pet store pipeline by prohibiting the sale of dogs, cats, and rabbits in retail stores.
The Puppy Mill Pipeline Act bill, sponsored by Senator Michael Gianaris and Assembly Member Linda B. Rosenthal, is part of the growing movement to fight against puppy and kitten mills, large-scale commercial breeding facilities that keep animals in poor conditions while mass-producing them for sale. Often confined to barren, wire cages with little companionship, dogs in puppy mills suffer physically and psychologically. They are generally denied access to clean food and water or veterinary care. Mother "breeder" dogs give birth to multiple litters per year and are typically abandoned or killed when no longer deemed useful to puppy mill operators.
Retail pet stores that sell animals sourced from puppy and kitten mills — or from third party brokers who procure animals from these types of breeders — provide very little information to consumers about the origin of the animals. Federal standards for these facilities are notoriously lax, making it more urgent that this bill be passed.
Related
The Los Angeles Superior Court has granted a preliminary injunction that halts the Kenneys, unscrupulous internet puppy sellers, from advertising and selling puppies until the lawsuit is decided on the merits.

Animal Legal Defense Fund challenges the renewed license for the owner of Wildlife on Wheels after evidence has revealed ongoing violations for more than a decade

A Courtroom Animal Advocate Program (CAAP) bill, S.2868/A.4533, which would allow law students and volunteer lawyers to advocate for animal victims in cruelty criminal cases, unanimously passed the New Jersey Senate. The bill is sponsored by Senator Nicholas Scutari and Assemblyman Raj Mukherji and endorsed by the Animal Legal Defense Fund.