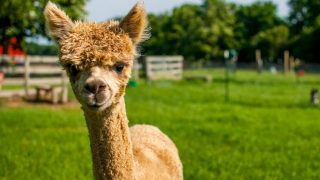 New Law Graduate Attorney Membership Application
Pro Bono Network Application
Fill out this application if you're a new law school graduate ready to join the Animal Legal Defense Fund's Pro Bono Program. Our Pro Bono Program is the nation's largest pro bono network for animal protection and utilizes volunteers to support our litigation, criminal justice, and legislative goals. Volunteer attorneys can work on a variety of projects including research and citation checking, writing legal information guides, filing amicus briefs, and litigating cases.
---
Related
The Animal Legal Defense Fund has helped defend California's right to enact the strongest farmed animal protection law in the country

Proposed rule would maintain an unnecessarily complicated and confusing process for children to get access to plant-based milk

Cows were killed in Madison, Brazos, and Robertson Counties, Texas.