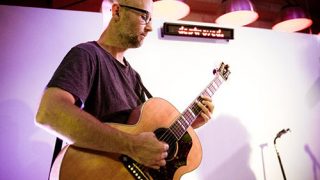 Moby Joins the Animal Legal Defense Fund in "Cruise For a Cause: Making Waves For Animals"
The singer and animal advocate will join guests on a cruise of Marina del Rey.
Contact: media@aldf.org
LOS ANGELES, CA — On November 5, 2016, the Animal Legal Defense Fund, the nation's leading legal advocacy organization for animals, will be hosting its first "Cruise for a Cause: Making Waves for Animals" event in Los Angeles joined by special guest Moby.
The world-famous singer, songwriter, and animal advocate will set sail with the Animal Legal Defense Fund's executive director Stephen Wells, founder Joyce Tischler, and other animal advocates on a cruise of Marina del Rey for the evening.
"This has been an incredible year for the Animal Legal Defense Fund and the animals whose lives we protect. We want to celebrate those successes with our supporters in an unforgettable evening," says Animal Legal Defense Fund Executive Director Stephen Wells. "Moby is one of those people who relentlessly works to better the lives of animals every day and we are happy that he'll be joining us in this special occasion."
Aboard a luxury yacht, the event will feature live music, auction items, plant-based delicacies, and a hosted bar. It will also highlight some of the groundbreaking victories the Animal Legal Defense Fund secured for animals in 2016.
Moby, whose vegan restaurant Little Pine in Los Angeles, already donates 100% of its proceeds to the Animal Legal Defense Fund as well as other animal protection organizations, will also give guests a special private acoustic performance.
Animal Planet star Andrea Arden, actor and musician Abri van Straten, actress Charlotte Ross, television legend Ed Asner, acclaimed television and film actress Elaine Hendrix, and HBO's True Blood star Kristin Bauer are among the other animal advocate celebrities attending the event.
Tickets are available for $250 here.
Event Details:
What: Cruise for a Cause: Making Waves for Animals
When: Saturday, November 5, 2016, 6 pm – 10 pm
Where: FantaSea Yachts & Yacht Club, 4215 Admiralty Way, Marina del Rey, CA 90292
Save
Save
Related
The gift of more than $1 million will fund the program over the next four years

This action is for U.S. residents only.

The victory follows the passage of a factory farming law and efforts to curtail the construction of new mega dairies in the state