Messaging a Movement 2020
Presented 4/22/20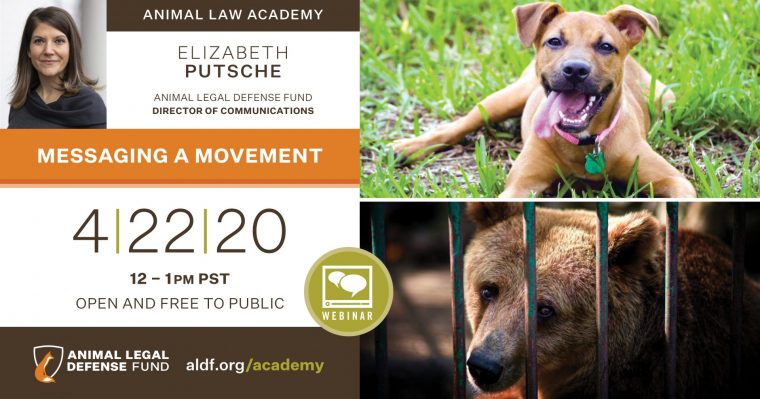 The language we use to talk about animals, and the animal protection movement, can have a significant influence on how an audience receives and interprets the information we are trying to convey. This webinar will examine common vernacular that could have unintended consequences — and how to position animal issues for success.
This webinar was prerecorded. Watch now!
Related
In the wake of the COVID-19 pandemic and mounting criticism of the dog meat trade from Chinese citizens, the national government of China has issued draft guidelines to reclassify dogs from "livestock" to "companion animals."

In the U.S., some municipalities are grappling with whether pigs kept as companions should be allowed in residential areas that exclude animals legally defined as "livestock."

'Tiger King' could have been a change agent. Despite the impetus of the 5-year project — finding a big cat in someone's white van in the heat of summer — a deliberate choice was made not to focus on the tigers at all. Their story remains untold.