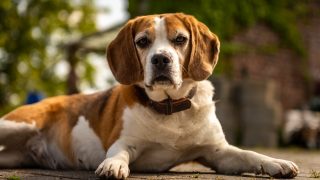 Massachusetts: Help Animals Used in Research
This action is for Massachusetts residents only.
The Massachusetts Legislature is currently considering two important bills that would make a difference for animals used in research.
An Act Protecting Research Animals (H. 901), also known as the "Beagle Bill," would help facilitate the adoption of dogs and cats "retired" from research experiments or product testing. This provides an opportunity for these dogs and cats to enjoy life as loved companions — a chance that every animal deserves.
An Act Concerning the Use of Animals in Product Testing (H. 966/S. 584) would require manufacturers and their contract testing facilities to use humane alternatives to animal testing of products and ingredients, when such alternatives are available and will provide information of equivalent or better scientific quality and relevance. This legislation would apply to products including cosmetics, household cleaners, and industrial chemicals, such as those used in paint.
Please use the form below to send a message to your state legislators, urging them to support this important legislation and ask their colleagues to do the same. Remember, personalizing your message will help it stand out!

Join the Animal Legal Defense Fund's email list to stay up to date on lawsuits, legislation, and regulations affecting animals.
Sign Up Now
Related
Huston narrates the Animal Legal Defense Fund film demonstrating the impact legal advocates can have on behalf of animal cruelty victims

Class-action lawsuit alleges thousands in California purchased dogs under the false belief they were rescue animals

The Los Angeles Superior Court has granted a preliminary injunction that halts the Kenneys, unscrupulous internet puppy sellers, from advertising and selling puppies until the lawsuit is decided on the merits.