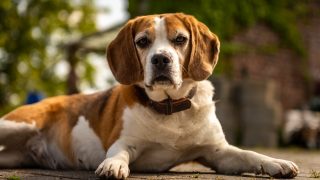 Massachusetts: Protect Dogs and Cats Used in Research
This action is for Massachusetts residents only.
Ask your state legislators to protect dogs and cats in research and support An Act Protecting Research Animals (S.2463). Known as the "Beagle Bill," this legislation would require research institutions and product testing facilities to offer dogs and cats for adoption, unless euthanasia is mandated, at the conclusion of the research.
This bill has been released with a favorable report by the Joint Committee on Environment, Natural Resources and Agriculture and referred to the Senate Committee on Ways and Means.
Other states across the country, from California to New York, have enacted similar laws that provide an opportunity for these animals to spend the rest of their lives in a loving home. People who have adopted dogs and cats formerly used in research can attest that these animals flourish once they are out of a research setting. Every dog and cat deserves the chance to be a part of a family – this bill brings us one step closer to that goal.
Please contact your state senator today and tell them that you support the "Beagle Bill" (S.2463). 
Related
Tips from the Animal Legal Defense Fund.

Animal Legal Defense Fund and CPM seek to hold Kenney family accountable for defrauding customers and harming dogs in violation of California law

Animal protection coalition asks court to invalidate California Fish and Game Commission regulation for violating the California Environmental Quality Act.