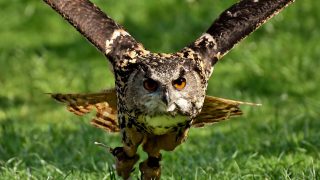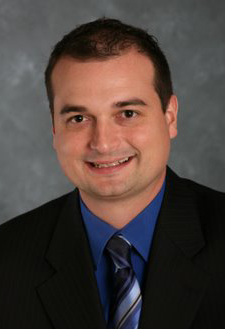 Jonathan Schopf is a trial attorney with the Vincelette Law Firm in Albany, New York, where he represents individual, business and nonprofit clients. In addition to traditional legal practice, he maintains a niche practice in animal law by advocating for clients and the welfare of their companion animals.
Jonathan also does pro bono work with a nonprofit pit bull rescue, Out of the Pits, Inc. He is currently working on an alleged cruelty case, in which 51 dogs were removed from a barn in rural New York. The pups will be up for adoption through Out of the Pits, who have paid thousands of dollars to care for these precious animals while the criminal proceedings were pending. He also often works with perceived "dangerous dog" cases and thinks that the dogs in those cases can be unfairly viewed. "There's no breed that stands out as being more likely to come in contact with the court," he says. Most of the cases he deals with are due to the people, not the dogs, involved.
"Standing" Up for Animals
Always drawn to law enforcement, originally Jonathan wanted to be a state trooper. Instead, he received his J.D. from Albany Law School and is currently the President of the Rensselaer County Bar Association. He is the author of "Animal Law Update," published monthly in the Albany County Bar Association's newsletter. He is also an attorney-member of the Animal Legal Defense Fund and is assisting ALDF's case against the New York State Department of Agriculture and Markets, in a lawsuit that aims to declare foie gras an adulterated food product and stop its production in New York.
At first, he knew little about foie gras other than the California ban. As he learned more about its cruel production, he knew he had to get involved. Force-fed foie gras is produced by ramming a thick pipe down a young duck's throat several times a day. Huge amounts of grain are pumped directly into his stomach until his liver swells to eight times its normal size. Infection and painful punctures in the throat are frequent, and many ducks become so heavy their legs can't hold them. The young ducks who survive are gutted and their diseased livers sold as food. New York is home to the only commercial facilities in the nation that still produce foie gras. As Jonathan says, "New York [City] has banned giant soft drinks and is trying to ban Styrofoam, so why not foie gras?"
"I cannot fully express our gratitude for Jonathan's assistance," says Pamela Hart, director of ALDF's Animal Law Program. "His work has been tremendously important, especially in such a precedent-setting case as the New York Department of Agriculture and Markets foie gras case." ALDF's case against NYDAM is ground-breaking for a number of reasons, not the least of which for a concept called "standing." This aspect of the law is a massive barrier to protecting abused animals, since animals cannot file their own cases. To have standing, plaintiffs must demonstrate that they have been injured by the defendant and that the court can redress this injury. "We came very close to establishing standing" says Jonathan. "We'll see what happens on appeal." Standing up for animals, even by establishing "standing," is important to Jonathan on all levels.
Animal law has become a legitimate area of practice, he explains, and makes up a big portion of his own practice. "I think the law has made big adaptations over the last 5 years for animals," he says. "Certainly, in cases regarding pet custody and recovery for negligence, the law has made incremental but important changes." Jonathan manages to balance his heavy workload with the great pro bono work he does for organizations like ALDF by becoming more selective. Pro bono work is so important for young lawyers. "Especially in today's job market," Jonathan advises, "it is the exception–and not the rule–that people can sustain themselves in animal law. Pro bono work can give you exposure to a variety of cases, and can provide the experience you may need to develop. These experiences can translate to fully funded employment, because the skills translate."
What matters most to Jonathan is doing the best he can for his clients, which means maintaining high standards for the work he produces. He enjoys being in the courtroom, but of course most cases settle without trial. This is another reason he recommends pro bono work for young attorneys. It can be the best way to get actual trial experience. Finally, he advises young lawyers to get involved. "The key that worked for me," Jonathan says, "was getting involved with the community. Find out what you want to do–then find a nonprofit that does what you want to do, and provide legal assistance."
Jonathan lives with his wife, children, and two dogs: Cinnamon, a vizla/ pit bull mix, and Wiggles, a whippet mix. Wiggles, who has no tail to wag and can only wiggle, is especially protective of Jonathan's children.
The Animal Legal Defense Fund would never be able to use the law to advance the interests of animals without the support of legal professionals nationwide. In this continuing series of spotlights, ALDF salutes attorney Jonathan Schopf.
Related
This action is for U.S. residents only.

The victory follows the passage of a factory farming law and efforts to curtail the construction of new mega dairies in the state

Lawsuit filed by the Animal Legal Defense Fund and The Good Food Institute asserts that the law imposes unclear and vague standards on plant-based meat producers