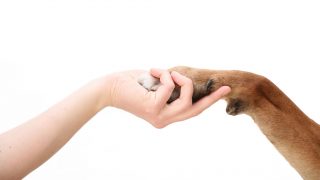 Humane Education and the Future of Compassion
Humane education is one way the Animal Legal Defense Fund's mission to protect the lives and advance the interests of animals through the legal system can reach future generations. For example, at law schools across the nation, Student Animal Legal Defense Fund chapters (SALDF) do tremendous work in the field of animal law. But for younger children, and potential future SALDF members, HEART (Humane Education Advocates Reaching Teachers) initiates compassionate thinking about animals, and how they can be protected through the legal system. HEART's brand-new resource guide aims to do just that.
Why is humane education so important? "Integrating humane education into the curriculum helps develop a culture of compassion," says Meena Alagappan executive director of HEART. "Cultivating empathy in children is an effective way to prevent later violence toward animals," she says. HEART is a national nonprofit that fosters compassion and respect for all living beings and the environment through empowering schoolchildren.
Each HEART lesson is designed by educational experts to provide age-appropriate ways to engage children with issues of compassion. With younger children, Meena notes, "it's about getting them to relate to animals by understanding our similarities and learning interesting facts about the animals."
Consider companion animal issues like abusive puppy mill breeding facilities and overcrowded shelters. In upper elementary math classes, HEART's lessons help students measure how many animals result from one un-spayed dog and her mate in just two years—more than 600 puppies! Studying that exponential growth reinforces math skills while driving home the importance of animal protection laws. "Teachers love these activities," Meena says, "because they help satisfy mandated learning standards and allow students to become more informed and responsible members of society."
HEART's 160-page compassionate resource guide includes 40 fun and memorable lessons like these for children in grades K-12. Lessons can be conducted in school or outside the classroom, at community centers, libraries, or camps. "We designed the curriculum with self-contained, accessible activities, so it's suitable for not only teachers, but also concerned citizens who don't have a formal background in teaching," Meena explains.
"Behind Closed Doors" is a middle school lesson that engages students with the lives of egg-laying hens who are intensely confined in "battery cages." Students compare the basic needs of dogs and cats with the needs of farmed animals and learn what "factory farm" means for chickens. Students are then given the opportunity to consider a law that would allow for larger cages for hens. They use their own critical thinking skills to present arguments and decide for themselves, as if they are members of Congress. These lessons also encourage civic participation in animal law issues. Students receive the core, empowering message that they can make a difference in the lives of animals.
Available on HEART's website are more materials, along with informative and engaging videos to share. Download the free HEART resource guide.
Meena Alagappan was formerly the chair of the American Bar Association's Animal Law Committee and the NYC Bar Association's Committee on Legal Issues Pertaining to Animals. She was educated at Cornell University, Northwestern Law School, and Tufts University School of Veterinary Medicine.
Related
The gift of more than $1 million will fund the program over the next four years

This action is for U.S. residents only.

The victory follows the passage of a factory farming law and efforts to curtail the construction of new mega dairies in the state