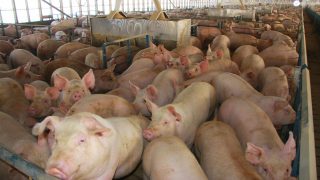 Farmed Animal Cruelty Prosecution Guides Feedback
Help us improve farmed animal prosecution guides by filling out and submitting this form.
Choose one selection for each statement, with "1" meaning you strongly disagree, "3" neutral, and "5" that you strongly agree. (*Required)
Related
Companion, farmed, and wild animals have been lost, injured, or killed during fireworks displays

The California Court of Appeals affirmed a ruling by a lower court recognizing Society for the Prevention of Animal Cruelty (SPCA) organizations' ability to file lawsuits against entities that violate existing animal protection laws.

Reward for information leading to the arrest and conviction of the person or people responsible for illegally shooting and killing a red wolf in Tyrrell County, North Carolina.