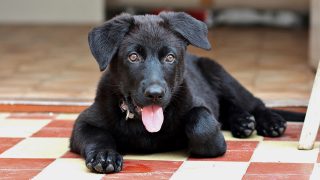 Development Operations Coordinator
Project Coyote
San Francisco Bay Area, California
Job Description:
The Development Operations Coordinator (DOC) is an integral member of the Project Coyote Development team and is responsible for a high volume of data entry into a donor management database (Salsa CRM), as well as managing the integrity of the data stored in the system. The DOC also processes and manages donor recognition and gift acknowledgements and completes administrative and operations tasks to ensure organizational operations function seamlessly. Duties must be performed with an exceptional degree of accuracy and timeliness. Additional duties may be assigned in this position that are outlined below but not encompassed in data entry/donor management database/gift acknowledgements.
The DOC will report to the Operations and Outreach Manager, and work closely with the Executive Director, program staff, consultants, volunteers and advisors. This is an exciting opportunity to join a highly effective organization.
This position is part time. Due to COVID-19 workplace safety guidelines, most employees are working remotely. This position will process gifts and mail donor acknowledgements in office at least once a week.
Comprehensive Management of Donor Database
Manage the maintenance, data input, data integrity, hygiene and accuracy for Salsa CRM database.
Maintain accurate constituent records on Salsa CRM in a timely manner.
Input notes and files for ED/staff from donor meetings.
Build out requested reports/mailing lists as needed.
Gift Processing and Acknowledgements
Process all gifts from individuals, corporations, foundations and organizations. This may include but not be limited to physical mail, PayPal, Salsa CRM/Engage, matching gift portals, DAFs, etc. Batch gifts for deposit.
Generate timely acknowledgment letters for all contributions, including receipts to donors, members, and funding organizations, and periodic "thank you" stewardship.
Open mail twice weekly via a post office box. Batch and mail acknowledgement letters and membership bonuses
Contact sustaining donors with expired credit cards and update their information in the database.
Respond to requests for information from donors, volunteers and staff in a professional and timely manner.
Perform all functions with a high degree of accuracy and confidentiality.
Operations and Administrative Duties
Manage inventory of promotional items, membership gifts, letterhead, postage, office supplies, etc.
Save and organize files on Google Drive for organizational use and historic record-keeping.
Assist with replies and communication inquiries to Project Coyote from supporters, donors, volunteers and the public.
Assist in managing Project Coyote's presence at online events by coordinating with external event sponsors and Project Coyote team members; preparing electronic files; and creating and managing Zoom event details.
Pay invoices, track expenses, and prepare expense reports.
Assist in logistics for arranging meeting details and follow-up communications.
Develop event and meeting materials as needed.
Provide backup and support to the Executive Director as needed.
Other duties as assigned related to fundraising and development or administration.
Skills, Qualifications & Experience:
Excellent writing and oral communication skills.
Ability to manage multiple projects concurrently, meeting deadlines and prioritizing tasks.
Excellent attention to detail.
Willingness to manage office operations.
Ability to prioritize and accommodate competing requests according to established priorities.
Working knowledge of, and familiarity with Adobe Acrobat; Microsoft Office products; Google Drive, GDocs and GSheets; Salsa CRM/Engage or a similar CRM program.
Working knowledge of CRM tools, donor relations, and/or donor stewardship preferred.
Experience coordinating and managing volunteers preferred.
Ability to adapt and be flexible in a dynamic work environment.
Ability to lift and/or move up to 20lbs.
Strong belief in the mission and values of Project Coyote.
Compensation: 16 hours per week @ $30-35/hour, DOE
Location: San Francisco Bay Area with the ability to work in the Project Coyote office (Mill Valley, CA) preferably one to two days per week.
Start date: March 1, 2022 start date preferred.
To apply: Please send a letter of interest, CV/resume, and any writing samples by email to: info@projectcoyote.org. Please type "Development Operations Coordinator" in the subject line.
About Project Coyote: Project Coyote promotes compassionate conservation and coexistence between people and wildlife through education, science, and advocacy. Read more here.
For inquiries: Please contact info@projectcoyote.org.
Contact:
The Animal Legal Defense Fund offers a list of our current internship, clerkship and fellowship opportunities plus additional opportunities at various law firms and non-profit organizations across the country.
Learn More
Related
Reward for information leading to the arrest and conviction of the person or people responsible for illegally shooting and killing a red wolf in Tyrrell County, North Carolina.

Animal Legal Defense Fund files motion for summary judgement with damning evidence against the university

Animal Legal Defense Fund offers reward for information leading to the arrest and conviction