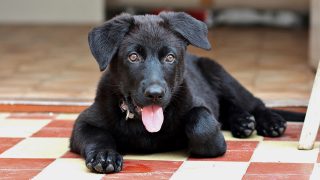 Chief Financial Officer
Animal Legal Defense Fund
Job Description: Chief Financial Officer
Term of Employment: Exempt Full-time
Reports to: Executive Director/CEO
Location: Remote
Position Objectives:
The Chief Financial Officer will be a member of the Animal Legal Defense Fund's Senior Executive Team and will report directly to the Chief Executive Officer. The CFO will be responsible for managing ALDF's financial operations, including managing the accounting department, overseeing ALDF's cash flow, preparing budgets, and tracking financial metrics. The CFO will also be responsible for monitoring and reporting ALDF's overall financial health and making recommendations to ALDF's CEO, Senior Executive Team, and Board of Directors.
As a member of ALDF's Senior Executive Team, the CFO will also help guide organizational planning and strategic direction.
Responsibilities:
All aspects of ALDF's financial and accounting tools, processes, operations, metrics, and reports, including:

Managing organizational cash flow
Creating and tracking financial metrics and analyzing trends
Regularly assessing ALDF's financial software adequacy and needs and making recommendations for improvement
Monitoring performance of ALDF investment accounts and making recommendations to maximize ROI
Developing and monitoring budgets at the organizational and individual program level
Ensuring all financial operations comply with federal and state laws
Preparing and presenting monthly, quarterly, annual, and as-needed financial statements to the Senior Executive Team and Board of Directors
Coordinating the annual audit with outside auditors
Supervising the accounting department to ensure accuracy, and legal and policy compliance
Monitoring expense allocations throughout the year that impact the Statement of Functional Expenses
Assure compliance with the terms for expenditures and reporting for restricted funds

As a member of the Senior Executive Team and Leadership Team, assisting with establishing organizational performance metrics and assuring the organization is on track to meet strategic and business goals, including:

Actively contributing to team decision-making regarding business and strategic direction
Modeling ALDF's core values, including maintaining a positive, professional and supportive organizational culture
Assuring that all program directors understand the budget development and implementation process and the importance of financial metrics and goals
Supporting program staff in understanding and managing their budget
Requirements:
Minimum five years of experience as a CFO in a similar size or larger organization (preferably in a nonprofit organization)
Prior experience in nonprofit accounting
Proven track record in managing accounting staff
Excellent knowledge of data analysis, risk management and forecasting methods
Excellent analytical skills
Excellent communications skills, including the ability to explain financial terms and concepts in simple language and relate them to organizational performance metrics
Understanding of and commitment to ALDF's mission: "To Protect the Lives and Advance the Interests of Animals Through the Legal System"
BSc or MSc in Finance, Accounting or relevant field
MBA or other applicable advanced degree preferred
Nice to have:
Experience with SAGE Intacct
Experience with managing restricted donations
Experience with the Statement of Functional Expenses
Experience with the requirements of charity ranking organizations, e.g. Better Business Bureau Wise Giving Alliance, Guidestar, etc.
CPA or CFA certification
Salary and Benefits:
The Animal Legal Defense Fund provides its staff with competitive salaries — benchmarked by an outside consultancy to ensure no overt or inadvertent bias — and a generous benefits package, which includes fully covering health care premiums on the organization's plans, higher than average Paid Time Off (PTO), and access to a 401K account after one full year on staff — with 5% matching by the company and staff are fully vesting upon eligibility.
Please see workataldf.org for more information about our compensation, benefits, and policies.
Equal Opportunity Employment Information:
The Animal Legal Defense Fund (ALDF) is committed to providing an employment environment which is welcoming of persons from diverse backgrounds and free from unlawful discrimination and harassment, and in which all legal rights of our employees are recognized and protected. ALDF conducts all internal and external operations, programs, and employment-related decision-making (including hiring decisions) without regard to actual or perceived race, ancestry, color, religion, national origin, citizenship, immigration status, sex or gender (including pregnancy, childbirth, breastfeeding, or related medical conditions), gender identity or expression, political affiliation, disability or medical condition (including physical, intellectual, or psychiatric), sexual orientation, marital status, military or veteran status, genetic information, age, or other protected category, and in compliance with all applicable federal, state, and local anti-discrimination and anti-harassment laws.
How To Apply:
Please no phone calls. To apply, please send a resume and cover letter in PDF format to jobs8@aldf.org.
Contact:
The Animal Legal Defense Fund offers a list of our current internship, clerkship and fellowship opportunities plus additional opportunities at various law firms and non-profit organizations across the country.
Learn More
Related
The Act has authority to protect federally endangered and threatened animals such as the tigers, lions, and ring-tailed lemurs enduring inadequate treatment at Tiger Creek

International Fur Trade Federation agreed to dismiss its appeal, ending case in decisive victory for animals

Class-action lawsuit alleges thousands in California purchased dogs under the false belief they were rescue animals