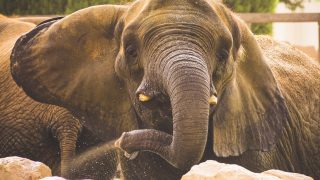 Driving a Social Revolution: Over 40 Years of Justice for Animals
In 1979, the Animal Legal Defense Fund was founded to protect animals' lives and advance their interests through the legal system. Over the last four decades, our lawsuits, advocacy, and tireless pursuit of justice for animals are leading to stronger animal protection laws and stronger enforcement of those laws.
We've worked every day to transform our legal system to protect animals, and we've made tremendous progress. But changing how the legal system views animals is a marathon, not a sprint, and our work is far from over. Still, the change you make possible is tangible and enforceable — and we continue to build on our successes thanks to you. Here are just a few of the many landmark victories we've achieved over the past 40 years.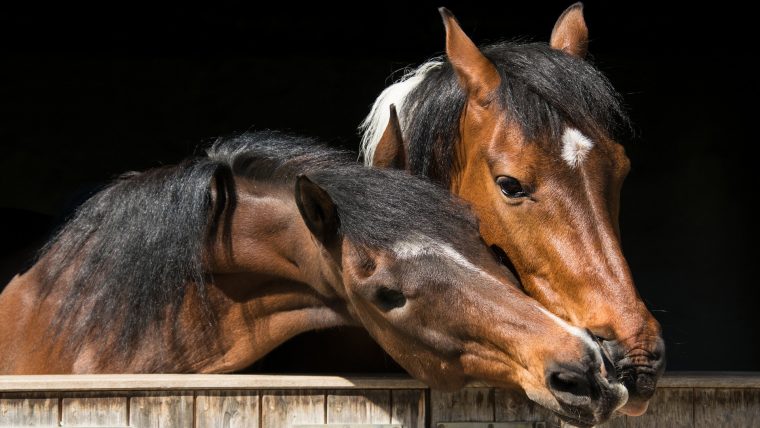 Willow and Stormy, 2017
Two horses named Willow and Stormy were victims of severe neglect, both pregnant and severely malnourished when law enforcement found them. The prosecutor knew how important it was to win justice for Willow, Stormy, and the other horses found on the property, so she contacted the Animal Legal Defense Fund to provide support to ensure that key witnesses were available to testify before the jury.
As a repeat offender, Willow's and Stormy's abuser received two years in jail and a probation revocation. She has been prohibited from owning, possessing, and caring for horses for ten years. Thanks to the great work of the prosecutor, local rescuers, and people like you, today Willow, Stormy, and their foals are thriving, and their abuser is behind bars. Today you can ensure more animal abusers are brought to justice for their crimes and prevent them from harming more animals with a contribution now.
Barney, 1998
When we discovered a chimpanzee named Barney in a U.S. Department of Agriculture (USDA)-licensed zoo, he was languishing in solitary confinement on the cement floor of a cage. Deprived of companionship and veterinary care, Barney suffered from severe psychological and physical distress until he escaped from his cage and was subsequently shot and killed by a game-park employee.
In 1996, the Animal Legal Defense Fund successfully sued the USDA for failing to adopt minimum standards for the humane treatment of primates at research facilities and roadside zoos. U.S. District Court Judge Charles Richey ruled that the USDA had violated the Animal Welfare Act (AWA) and must rewrite its rules to prevent animal suffering and ensure the psychological well-being of primates in captivity.
That decision was reversed in 1997 when a panel of judges of the U.S. Court of Appeals for the D.C. Circuit ruled that the individual plaintiffs — who were regular visitors of the zoo — lacked legal standing. But after rehearing the case, the federal appeals court ruled on September 1, 1998 that the plaintiffs did have standing — they suffered direct harm witnessing the terrible living conditions of primates. This ruling established the right of animal advocates to challenge federal agencies' treatment of animals under the AWA. With your support, we'll continue to challenge policies that hurt animals and fight for their protection.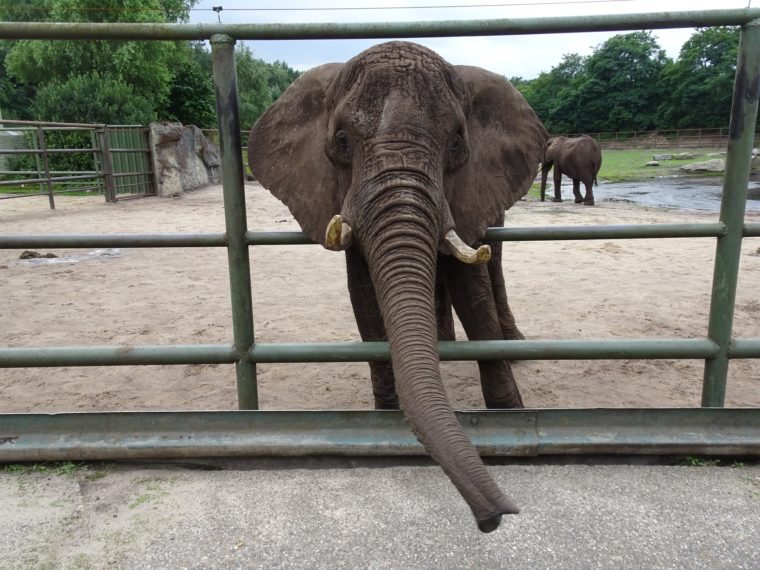 Rose-Tu, 2001
In April 2000, an Oregon Zoo staff member, in full view of witnesses, used a bullhook — a long stick with a pointed metal hook on its end — to beat and sodomize Rose-Tu, a six-year-old elephant. Though prosecutors initially believed Oregon's laws prevented them from charging Rose-Tu's abuser, with the Animal Legal Defense Fund's extensive legal assistance, they successfully secured a conviction. The Animal Legal Defense Fund followed up this victory by drafting Oregon's "Rose-Tu bill," which became law in 2001. Two of the legal leaps forward included in Rose-Tu's bill were statutorily recognizing connections between domestic violence and animal cruelty and removing the requirement that prosecutors prove an animal victim experienced pain in order to charge animal cruelty.
These changes mean that abusing an animal as part of terrorizing a child is treated with particular seriousness. Similarly, in the wake of Rose-Tu's Bill, prosecutors in Oregon no longer need to prove that the emotion experienced by an elephant with over 176 cuts on her body is pain; instead, the legal question is simply whether the defendant injured the elephant. Laws, like Rose-Tu's bill, which legally recognize that violence does not stop at species lines, are becoming more common.
Someone who hurts animals often also hurts people. Studies have established relationships between animal cruelty and a range of violence directed against humans, including domestic violence, child abuse, and elder abuse. This relationship is yet another reason why cruelty toward animals must be taken seriously by law enforcement and by society at large. Make a gift today to win justice for animal victims of abuse and hold their abusers accountable — for the sake of animals and people alike.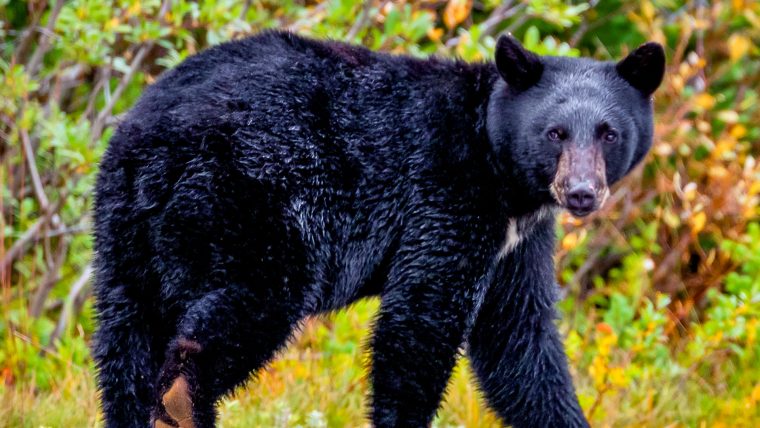 California's Black Bears, 1989
In 1989, the Animal Legal Defense Fund — with the Fund for Animals — successfully sued to stop California's annual black bear hunt. Superior Court Judge Cecily Bond ruled that California's Department of Fish and Game must halt the hunt until performing a full study of the current bear population. The last meaningful review had been conducted in 1976 and going forward without a new full study would be a "prescription for extinction," Judge Bond said. The following year, the Animal Legal Defense Fund won another lawsuit before Judge Bond, who this time granted the organization's request to put a halt to the bear bowhunting season in California. Today we continue to work to end the hunting of black bears for trophies through various legal avenues in states like Missouri, New Jersey, and Alaska.
Behind every legal victory we achieve and every animal we protect are caring supporters like you. Thank you for being part of our fight for justice for abused, neglected, and exploited animals in every corner of the country. We can't do it without you. Please continue your commitment to the fight for justice for animals with a donation today.
The Animal Legal Defense Fund has worked every day for over 40 years to shape and transform our legal system to protect animals. This booklet lays out some of the many victories in that time period.
Read more
Related
The gift of more than $1 million will fund the program over the next four years

This action is for U.S. residents only.

The victory follows the passage of a factory farming law and efforts to curtail the construction of new mega dairies in the state