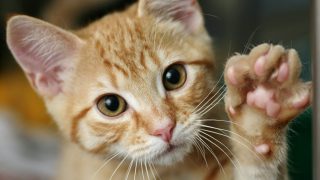 District Attorney's Handling of Cat Shooting Case Probed by Animal Legal Defense Fund
Contact: media@aldf.org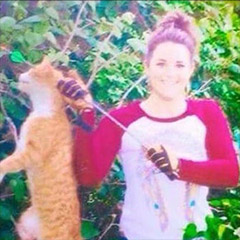 Austin, TX — Today, the Animal Legal Defense Fund invited Austin County District Attorney Travis J. Koehn under the Texas Public Information Act (Tex. Gov. Code § 552.001 et seq.) to produce all records relating to the criminal case against Kristen Lindsey, a veterinarian who killed a cat with a bow and arrow. Ms. Lindsey outraged animal lovers in April after posting a photo of herself on Facebook holding an orange cat with an arrow through its head, stating "My first bow kill, lol. The only good feral tomcat is one with an arrow through it's [sic] head! Vet of the year award… gladly accepted."
Earlier this week, a Texas grand jury found there was "insufficient proof" to charge Ms. Lindsey with animal cruelty and thus the District Attorney closed the case.
The Animal Legal Defense Fund is requesting the District Attorney's files on the case because (1) it takes issue with the prosecution's substantive legal analysis of the application of Tex. Pen. Code § 42.092(b)(2) (killing an animal without consent of its owner) and (2) it intends to examine what steps were taken during the investigation to overcome the issues of establishing jurisdiction and proving venue for Ms. Lindsey's admitted actions.
"The Animal Legal Defense Fund is pleased to see the Austin County District Attorney taking animal cruelty seriously and we are grateful to the members of the Grand Jury for their work as well," said Scott Heiser, a former prosecutor and current director of Animal Legal Defense Fund's Criminal Justice Program. "Unfortunately, it is possible that the investigation was incomplete and that the prosecution misconstrued Tex. Pen. Code § 42.092(b)(2). We simply want to have a detailed look at the file in an effort to ensure that justice is served."
Heiser went on to note that, "Under the Texas Public Information Act, a prosecutor can invoke an express statutory exemption and refuse to produce a closed criminal file where a suspect was not convicted. However, it is our sincere hope that Mr. Koehn will waive this provision and allow a review of this very public case."
Related
Cows were killed in Madison, Brazos, and Robertson Counties, Texas.

Predatory financing law bans loans that often trap borrowers with high interest rates

Following the dismissal of Justice's case upheld on appeal, the Animal Legal Defense Fund continues to seek accountability under the law.