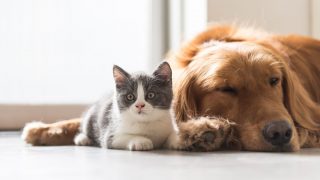 Calling All Students: Academic Opportunities in Animal Law! 2018
Presented 2/2/18
Interested in animal law but aren't sure where to start? The field is growing at a rapid rate and most major law schools now offer at least one course in animal law. However, there are a handful of law schools that stand out from the rest by providing exceptional educational opportunities geared towards a passion for animal issues.
Join us for an interactive and engaging live webinar with the leaders in animal law academia! Pam Frasch from Lewis & Clark Law School, Chris Green from Harvard Law School, David Favre from Michigan State Univ. College of Law, and Elizabeth Dennis from South Texas College of Law Houston will provide information on their respective school's history with animal law and the opportunities available for students. This webinar will mostly be fueled by questions from attendees, so participation is strongly encouraged.
This webinar was previously recorded: Watch now.
Related
As the Animal Legal Defense Fund combats dogfighting by working with state officials to create stronger laws and more effective penalties for those who engage in this crime, we're also hard at work to ensure the best possible outcomes for dogfighting victims.

The Animal Legal Defense Fund, the nation's preeminent legal advocacy organization for animals, and Humane Rescue Alliance (HRA) are offering a $10,000 reward for information leading to the arrest and conviction of the person or people responsible for the abandonment and stabbing of a senior-aged dog named Ladybell on July 12, 2020.

Earlier this summer, the driver of a pig transport truck struck and killed longtime animal advocate Regan Russell. The circumstances regarding her death are not fully known to the public, but top to bottom, the animal agriculture industry is rarely held accountable.