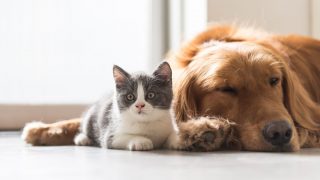 Calling All Students: Academic Opportunities in Animal Law! 2018
Presented 2/2/18
Interested in animal law but aren't sure where to start? The field is growing at a rapid rate and most major law schools now offer at least one course in animal law. However, there are a handful of law schools that stand out from the rest by providing exceptional educational opportunities geared towards a passion for animal issues.
Join us for an interactive and engaging live webinar with the leaders in animal law academia! Pam Frasch from Lewis & Clark Law School, Chris Green from Harvard Law School, David Favre from Michigan State Univ. College of Law, and Elizabeth Dennis from South Texas College of Law Houston will provide information on their respective school's history with animal law and the opportunities available for students. This webinar will mostly be fueled by questions from attendees, so participation is strongly encouraged.
This webinar was pre-recorded. Watch it now!
Related
The gift of more than $1 million will fund the program over the next four years

This action is for U.S. residents only.

The victory follows the passage of a factory farming law and efforts to curtail the construction of new mega dairies in the state