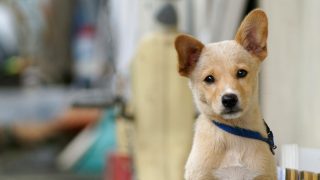 California Court of Appeals Affirms SPCAs Can Enforce State Animal Cruelty Laws
Animal Legal Defense Fund utilized California Corporations Code 10404 to circumvent illegal conditions at Vallejo puppy mill
Contact: media@aldf.org
WASHINGTON, D.C. — The California Court of Appeals for the First Appellate District affirmed a ruling by a lower court recognizing Society for the Prevention of Animal Cruelty (SPCA) organizations' ability to file lawsuits against entities that violate existing animal protection laws. The appellate decision is in response to a lawsuit filed in 2017 against the owner of California Carolina Dogs for illegally operating a puppy mill. Puppy mills are commercial breeding operations that prioritize profits over the animals' health or well-being.
California Carolina Dogs was located in a residential neighborhood in Vallejo, California, at the time the lawsuit was filed. According to animal control reports, the property has held as many as 50 dogs, has generated numerous formal complaints of strong odors, flies, dog bites, unsanitary breeding conditions, and dogs running at-large in violation of state law and local ordinances.
"SPCAs are uniquely positioned in California to enforce animal cruelty laws — and other animal protection laws — in civil court. This appellate decision affirms a clear route to challenge and enjoin suspected animal abuse," says Animal Legal Defense Fund Executive Director Stephen Wells. "With the workload and restricted budgets of prosecutors' offices, civil mechanisms — like California Corporations Code 10404 — are vital to be able to prevent violation of animal protection laws. Every state serious about combating animal cruelty needs an enforcement mechanism that does not rely solely on the government to take action."
This recent victory is one of a series of cases brought by Animal Legal Defense Fund to stop animal cruelty — which are criminal offenses — using civil litigation when government law enforcement does not take action, including rescuing over 300 dogs from a cruel hoarding situation in North Carolina (Animal Legal Defense Fund v. Woodley), rescuing Ricki the bear who was displayed in a small barren enclosure at an ice cream shop in Pennsylvania (Bennett v. McDaniel), shutting down a cruel backyard butcher operation in Florida (Echgelmeier v. Hernandez), and rescuing over 400 animals from Cricket Hollow Zoo, a roadside zoo in Iowa.
Learn more about Caru SPCA v. Anthony.
Puppy mill operators maximize their profits by producing large numbers of puppies as quickly as possible. As a result, unsanitary conditions, disease, and neglect are rampant. Sign our pledge to boycott puppy mills. Together we can end this cruel industry.
Sign Petition
Related
Alternative sentencing program in Fulton County, Georgia pairs shelter dogs with criminal defendants to offer both training and a second chance

Actress Christian Serratos narrates the Animal Legal Defense Fund film advocating for an end to puppy mills

Predatory financing law bans loans that often trap borrowers with high interest rates