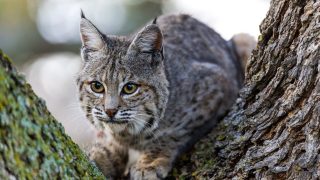 California: Ask Governor Newsom to Protect Wild Animals from Poison
This action is for California residents only.
California is poised to become to first state to enact a moratorium on super-toxic rodenticides — on August 31st, the California legislature passed the California Ecosystems Protection Act, AB 1788.
The California Ecosystems Protection Act creates a moratorium — except in cases of public health emergencies — on second generation anticoagulant rodenticides until state agencies determine they will have no significant adverse effect on non-target wildlife. Second generation anticoagulant rodenticides are the most lethal kind of rat poison, and they have no place in our state's ecosystems.
Using the form below, send a brief message to Governor Newsom urging him to sign AB 1788 into law and protect wild animals like Pacific Fishers and bobcats from these dangerous poisons. Please take a few minutes to personalize your message and explain why protecting wildlife is important to you. Unique messages carry more weight.
Join the Animal Legal Defense Fund's email list to stay up to date on lawsuits, legislation, and regulations affecting animals.
Sign Up Now
Related
Reforms emphasize coexistence with coyotes and other wildlife

Animal Legal Defense Fund moves for contempt order against Cricket Hollow Zoo and owners who removed animals before rescue in violation of court order