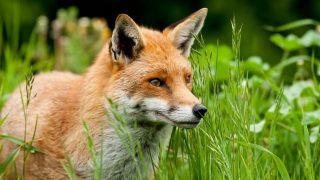 Animal Legal Defense Fund's Response to the USDA Removing Online Animal Welfare Reports
Revoking longstanding means of public access to these documents makes it more difficult, time-consuming and expensive for the public and animal protection groups to track compliance with federal law
Contact: media@aldf.org
Cotati, CA – The Animal Legal Defense Fund is dismayed by the sudden blackout of tens of thousands of critical U.S. Department of Agriculture (USDA) reports pertaining to animal welfare. These reports document inhumane treatment of animals and violations of the federal by research labs, puppy mills, zoos, circuses and animal transporters.
Revoking longstanding means of public access to these documents makes it more difficult, time-consuming and expensive for the public and animal protection groups to track compliance with federal law or to become aware of serious and repeat offenders. The Animal Legal Defense Fund has already begun evaluating all legal options, including suing the USDA.
"Scrubbing Animal Welfare Act inspection reports from the internet is an affront to the transparency vital to our democracy," says Animal Legal Defense Fund Executive Director Stephen Wells. "The Animal Legal Defense Fund hopes the administration reverses course on this decision and will explore all available means to restore free and fair access to such vital public information."
Related
Proposed rule would maintain an unnecessarily complicated and confusing process for children to get access to plant-based milk

Recommendations aim to decrease risk of zoonotic disease spread, animal escapes and attacks, and psychological and physical harm to the animals

Animal Legal Defense Fund petition for rulemaking spurs reporting improvements: Forms will be revised to ensure AWA licensees maintain complete records of all animal deaths.