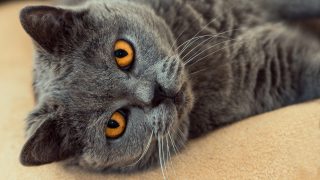 Animal Legal Defense Fund Offers $5,000 Reward in Case of Cat Tortured in Richland County
Reward for information leading to the arrest and conviction of the person or people responsible
Contacts: media@aldf.org
RICHLAND COUNTY, Ohio—The Animal Legal Defense Fund, the nation's preeminent legal advocacy organization for animals, is offering a $5,000 reward for information leading to the arrest and conviction of the person or people responsible for torturing a long-haired tabby cat named "Katy P." Officials reported that the 2-4-year-old cat was found severely injured after an unknown assailant inserted and detonated a firework in Katy P's rectum on July 8, 2018.
Katy P lived in the Pinebridge apartment complex, located at 135 E. Cook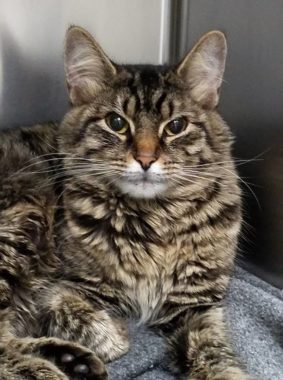 Road in Mansfield, Ohio. It was there that she was discovered on July 9, 2018 with severe injuries and was rushed to Philips Animal Hospital for surgery. Katy P is slowly but steadily healing, and charming her team of caretakers with her sweet personality.
In Ohio, it is a fifth-degree felony to knowingly cause serious physical harm to a companion animal. The maximum penalty is up to a year imprisonment and a $2,500 fine.
"Numerous studies have shown that people who commit animal cruelty crimes regularly escalate to violence against humans," said Animal Legal Defense Fund Executive Director Stephen Wells. "We urge anyone with information to come forward, both to get justice for Katy P and to protect the Richland community as a whole."
If you have information related to this incident, please contact the Richland Humane Society at (419) 774-4795.
Every day, animals are abused and killed. Their abusers frequently do not face any consequences – it's still extremely common for animal cruelty to go unpunished. Without you, animals have no voice. Sign the petition.
Take Action
Related
Ask your state legislators to provide an opportunity for dogs and cats used in research to find loving homes once their time in a research laboratory has come to an end by supporting An Act Protecting Research Animals.

Animal Legal Defense Fund and CAARE continue work to protect animals used in research

On an early August morning, 34 horses seized from a scene of severe neglect began their 107th day in state custody. Horse rescue volunteers had nursed the horses back to health, and ready to be adopted. But the horses needed one more thing...