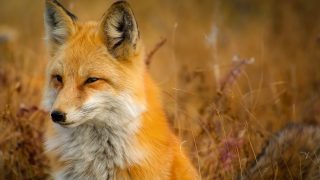 Animal Coalition Pledges to Appeal Dismissal of USDA Animal Welfare Blackout Lawsuit
The Animal Legal Defense Fund is disappointed that United States District Judge William H. Orrick has dismissed its lawsuit against the United States Department of Agriculture (USDA) for removing tens of thousands of animal welfare records from the agency's website. The Animal Legal Defense Fund, leading a coalition including Stop Animal Exploitation NOW!, Companion Animal Protection Society and Animal Folks, plans to appeal the decision.
The lawsuit, filed in February 2017, charges that the USDA's decision to remove the records violates both the Freedom of Information Act (FOIA) and the Administrative Procedure Act (APA).
The removed documents revealed inhumane treatment of animals at thousands of research laboratories, roadside zoos and puppy mills across the country. The coalition used these records to advocate for stronger animal protection policies, confront the USDA over inadequate regulation of substandard facilities, supply evidence for law enforcement action and build legal cases against especially egregious violators.
"We remain committed to restoring public access to all of the animal welfare records," says Animal Legal Defense Fund Executive Director Stephen Wells. "The information blackout continues to undermine the advocates who work tirelessly to protect hundreds of thousands of animals across the country."
The organizations are represented pro bono by Margaret Kwoka, Associate Professor at University of Denver Sturm College of Law.
Related
Animal Legal Defense Fund petition for rulemaking spurs reporting improvements: Forms will be revised to ensure AWA licensees maintain complete records of all animal deaths.

Graphic images of wound are posted on Tik-Tok by an employee of Gator Park — a facility owned and operated by Jason Clay.

The lawsuit alleges federally endangered and threatened animals such as the tigers, lions, and ring-tailed lemurs are receiving inadequate care at Tiger Creek