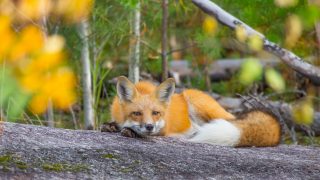 Animal Advocates Urge USDA and the U.S. Department of Health and Human Services to Incorporate Plant-Based Diets
Agencies must acknowledge growing demand for and health benefits of plant-based diets
Contact: media@aldf.org
San Francisco, CA – Today the Animal Legal Defense Fund submitted a comment urging the U.S. Department of Agriculture (USDA) and the U.S. Department of Health and Human Services (HHS) to consider the substantial health benefits of plant-based diets when developing the 2020-2025 Dietary Guidelines.
Recognizing the serious and widespread health problems associated with consuming animal products, the Animal Legal Defense Fund advised HHS and USDA to emphasize and give greater attention to the ways that plant-based diets reduce the risk of myriad health problems including certain cancers, type-2 diabetes and premature mortality.
The current guidelines present dairy products derived from cows as an essential component of a healthy diet despite a large body of science suggesting otherwise. Multiple studies link dairy to increased risks for multiple types of cancer.
Additionally, the Dietary Guidelines are meant to form the scientifically-supported foundation for nutrition decisions made in all federal nutrition and food assistance programs — from Woman Infants and Children (WIC) to senior nutrition programs — and a high percentage of Americans of different ethnic backgrounds are lactose intolerant.
The Animal Legal Defense Fund calls on the agencies to study the benefits of plant-based milks over dairy products in delivering key nutrients such as calcium.
"The USDA and Health and Human Services are obligated to recognize the health benefits of plant-based foods and scientifically-proven adverse health effects of diets heavy in meat and dairy in developing the next guidelines," said Animal Legal Defense Fund Executive Director Stephen Wells. "Consumer preference is rapidly shifting to plant-based proteins, whether it be based on the inhumane treatment of animals farmed for food or personal health benefits, and the Dietary Guidelines should provide accurate guidance on sustaining plant-based diets."
The comment also calls on the USDA and HHS to consider how factory farming practices, including intense confinement that inflicts extreme suffering on animals, affect the nutrition and food safety of meat, dairy, and egg products.
For example, eggs produced from hens living in battery cages have higher rates of food-borne pathogens, including Salmonella. And according to the Centers for Disease Control and Prevention, the most common source of the approximately 96,000 illnesses caused by E. coli (Escherichia coli) annually is contaminated beef.
The current Dietary Guidelines also fail to offer adequate direction to people who already follow a plant-based diet and individuals interested in incorporating more plant-based proteins and options into their diets. Since 2014, the number of Americans who identify as "vegan" has grown by 600%. This shift is driven largely by concern about the treatment of farmed animals and the negative health impacts of animal products.
Related
Proposed rule would maintain an unnecessarily complicated and confusing process for children to get access to plant-based milk

Cows were killed in Madison, Brazos, and Robertson Counties, Texas.

Recommendations aim to decrease risk of zoonotic disease spread, animal escapes and attacks, and psychological and physical harm to the animals