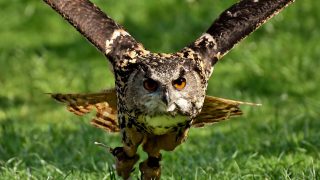 Ali Langlais is a Labor and Employment Law associate at the law firm of Proskauer Rose, LLP. On top of her work in employment law, Ali has committed a significant amount of time to pro bono work dedicated to many important issues, including animal rights. Ali recently helped ALDF put together a first-of-its-kind petition to the USDA to regulate labels on meat and poultry that contain antibiotics to help prevent the looming nightmare of antibiotic-resistant superbugs. "Ali provided invaluable help in this rulemaking petition," said Carter Dillard, litigation director for ALDF. "We could not have built such a solid case without her."
Ali has always been an animal advocate. Even as a child her research reports were on animal rights. Last year, on a road trip with her fiancé, they came across a podcast called Vegetarian Food for Thought by Colleen Patrick-Goudreau. "Needless to say we emerged from the car eight hours later and I proclaimed myself vegan, and I have been vegan ever since," she says. "I never thought I could get passionate about fighting antibiotic abuse in industrial farming, but I've come to understand this can help change the lives of animals. For me, that's incredibly compelling. Being vegan has given me a broad appreciation for all life on earth."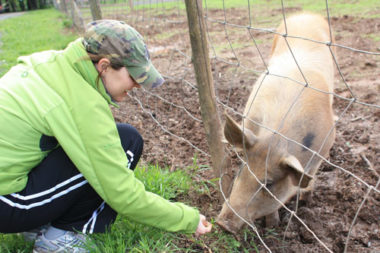 Antibiotics are fundamental to large-scale agriculture. Ali explains: "To maintain the unsanitary conditions and the confinement fundamental to factory farming, they require the use of "subtherapeutic" antibiotics–relatively low doses of antibiotics in animal feed–which staves off some disease so animals don't get sick from the terrible conditions in which they live. But it also speeds up growth so animals reach slaughter weight faster." So while this benefits industrial agriculture, she says, it also creates a public health crisis. "A significant amount of research shows that without these antibiotics being used the factory farming system as it is today would not be able to sustain itself."
Superbugs present a potential health crisis. "People don't realize that by buying meat from animals raised with antibiotics they are supporting a dangerous industry that is creating antibiotic-resistant bacteria. This is leading to a crisis where one day something as simple as strep throat or a skinned knee could be fatal. It's terrifying." Ali doesn't feel the public is aware enough about this issue. But as more people learn they become interested in learning more and it inspires them to take action and make different choices. We need new laws, enforcement, and regulation to protect animals, Ali says.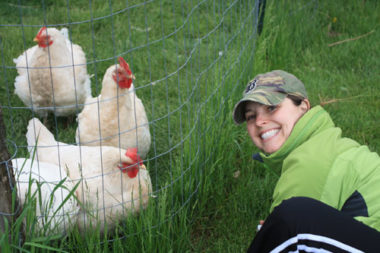 Ali holds a JD from Northeastern University School of Law, and interned for the Honorable Joyce London Alexander, a U.S. Magistrate Judge for the district of Massachusetts. She also received the Proskauer Rose Golden Gavel Award in 2009 for her outstanding pro bono service. In addition, in 2007 Ali adopted her first rescue cat, Potter (named after Harry Potter) from a small, local, no-kill shelter. Ali has volunteered her time as their general counsel ever since. "It's amazing how much legal help small rescue organizations need," she explains. Ali also has donated her services to help victims of domestic violence and to help special needs students receive the benefits they are entitled to under state law.
The law was appealing to Ali because she believes real change comes from understanding how the law works. "For instance, the ag gag legislation popping up all over the country is such an interesting issue constitutionally, and one that I wouldn't feel comfortable getting involved in at the advocacy level if I didn't understand the implications of why it's such a scary thing." And that's why she encourages other attorneys to take on animal law and pro bono work. "You can take on cases in unfamiliar areas and become an expert. Pro bono provides you with skills that translate into other parts of your practice."
Ali and her fiancé live with Potter and their second rescue cat Lily, who is "the best snuggler around." Ali recently celebrated her birthday by visiting Woodstock Farm Animal Sanctuary in Willow, NY, where she volunteered to help on the farm and met all of their spectacular residents, including Andy the pig and Mickey and Jo the ducks, her sponsored farm family.
The Animal Legal Defense Fund would never be able to use the law to advance the interests of animals without the support of legal professionals nationwide. In this continuing series of spotlights, ALDF salutes attorney Ali Langlais.
Related
Ask your state legislators to support a bill that would restrict the sale, trade, and distribution of ivory and rhino horn in the Massachusetts.

Endangered animals including lions, tigers, and gray wolves suffer in squalid conditions at Special Memories Zoo.

Animal protection coalition asks court to invalidate California Fish and Game Commission regulation for violating the California Environmental Quality Act.