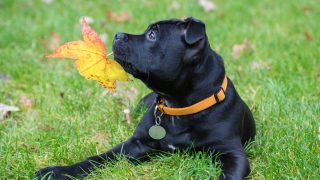 Animal Legal Defense Fund Asks Court for Judgment in Lawsuit Against State Agriculture Department for Gutting "Dog Law"
Suit Asserts Agency Lacks Authority to Change Law
Contact: media@aldf.org
Harrisburg, PA – Today, the Animal Legal Defense Fund, the nation's preeminent legal advocacy organization for animals, filed a motion for summary judgment in its lawsuit against the Pennsylvania Department of Agriculture. If the court grants the Animal Legal Defense Fund judgment, thousands of mother dogs and their puppies will benefit from the protections Pennsylvania lawmakers afforded them more than eight years ago.
In 2008, the Pennsylvania General Assembly amended the "Dog Law" to strengthen standards of care for dogs housed in commercial breeding facilities known as "puppy mills."
Just two years later, the Pennsylvania Department of Agriculture weakened those minimum standards by creating regulatory exemptions for nursing mothers and their puppies—all because puppy mill operators complained about how much the humane standards would cost. In July 2014, Animal Legal Defense Fund sued the Department for this industry giveaway.
As written today, although the Pennsylvania Dog Law requires nursing mothers and puppies to have unfettered access to an outdoor exercise area, the Department's regulations allow nursing mothers and puppies to be caged all day with only once-daily access to an exercise area.
The Dog Law also prohibits the use of wire strand flooring, but the Department's regulations allow puppy mill owners to confine mother dogs and their puppies on this notoriously painful material. Wire flooring leads to severe injuries, including splayed feet, cysts on paws, and painful abrasions. The discomfort of living in such conditions has been linked with permanent behavioral issues, sometimes so severe the afflicted dog must be euthanized.
Because mother dogs are bred twice a year, they spend more than half their lives in restricted enclosures with painful flooring and inadequate space to move around.
"The facts show that Pennsylvania's Agriculture Department changed the law without having the authority to do so," said Stephen Wells, Animal Legal Defense Fund executive director. "As a result, the Department is licensing facilities that don't meet state standards for care. Pennsylvania must be held accountable for failure to follow its own law, leaving thousands of dogs to suffer in miserable conditions."
The American Society for the Prevention of Cruelty for Animals (ASPCA) has filed an amicus brief supporting the suit.
"It is critical to the well-being of dogs in commercial kennels that they be allowed unfettered access to outdoor exercise space and are spared the unnecessary suffering caused by wire-strand flooring," said Jennifer Chin, Esq., vice president, ASPCA Legal Advocacy. "The ASPCA hopes that the court agrees that the Pennsylvania Department of Agriculture's attempt to exempt nursing mothers from the important protections ensured by the Pennsylvania Dog Law is unlawful and unenforceable."
Related
The Animal Legal Defense Fund announced that a settlement agreement has been reached with the Animal Kingdom pet store in a high-profile lawsuit over a puppy laundering scheme to unlawfully circumvent the California "retail pet sale ban" — a law that bans the sale of dogs from commercial breeders, commonly called puppy mills.

This week, the Superior Court of California in Solano County found the owner of California Carolina Dogs, a puppy mill located in Vallejo, liable for violating the Polanco-Lockyer Pet Breeder Warranty Act following a lawsuit filed by the Animal Legal Defense Fund on behalf of Caru SPCA.

As shelter-in-place orders are given across the nation, there is a growing concern that family violence will be on the rise.