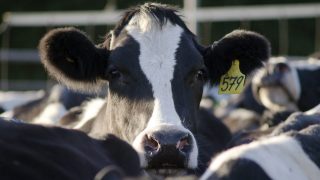 Ag-Gag laws wrongly criminalize exposing animal cruelty. These unconstitutional laws are deliberate attempts to hide animal cruelty, food safety, workers' rights, and environmental violations from the American public.
Voice your opposition to Ag-Gag laws by signing the petition below!
We have a right to know how food is made in America.

I oppose all forms of Ag-Gag laws.
Related
The gift of more than $1 million will fund the program over the next four years

This action is for U.S. residents only.

The victory follows the passage of a factory farming law and efforts to curtail the construction of new mega dairies in the state