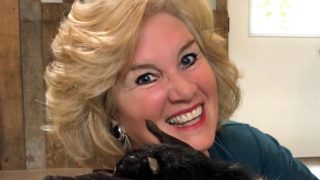 Heidi M. Hurd is a law and philosophy professor and co-director of the Illinois Program in Law and Philosophy at the University of Illinois in Champaign-Urbana, IL.
Over her successful academic career, Heidi has served as a full professor of law and philosophy and the Associate Dean for Academic Affairs at the University of Pennsylvania Law School in Philadelphia, PA, where she cofounded Penn's Institute for Law and Philosophy. She moved to the University of Illinois to become the first woman Dean of the College of Law before becoming the first woman to hold a Chair in Law. She has given over 150 lectures and paper presentations across the United States, Canada, the U.K., Europe, Central America, and South America, as well as at universities in the Middle East, Africa, East Asia, and Australia. She has also provided testimony before the United States House Committee on the Judiciary on proposed criminal legislation.
Heidi is the author of Moral Combat (1999), the editor of Moral Puzzles and Legal Perplexities (2018), and has also written dozens of articles that have been published in the nation's top law reviews and peer-reviewed philosophy journals.
Heidi joined the Animal Legal Defense Fund board in April of 2019 with the goal of supporting an organization that uses the law to advance justice for all creatures sharing the planet – human and nonhuman.
She splits her time between living in a small town in Illinois and a cabin in the Southern California mountains, where she enjoys hiking, gardening and whitewater rafting. She shares her home with her husband Michael, two rescue dogs Clancy and Libby and a lazy and loveable adopted cat named Tucker.