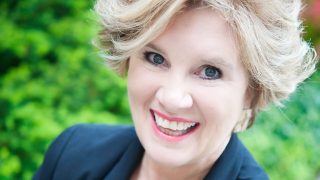 Heidi M. Hurd joined the Animal Legal Defense Fund board in April of 2019 with the goal of supporting an organization that uses the law to advance justice for all creatures sharing the planet – human and nonhuman. Heidi is proud to join the Animal legal Defense Fund Board in its crusade to extend legal protections to all those who not only share our ability to suffer, but who suffer at our own hands.
Heidi is a law and philosophy professor and co-director of the Illinois Program in Law and Philosophy at the University of Illinois in Champaign-Urbana, IL. As a philosopher, Heidi makes it her job to bring the insights of moral, social, and political philosophy to the law—insights about who counts, as a moral matter, and whose interests ought to be counted when assessing the impacts, both pro and con, of human activities. Heidi teaches law because she believes these insights are crucial for the effectiveness of future lawyers. Heidi is thrilled when her students "wake up" to the ways in which our attack on our own environment is not only threatening their futures, but threatening the futures of the many species who are forced to compete with humans for shrinking resources. She is particularly proud when her students conclude that supporting animal agriculture perpetuates a system of gross cruelty to domesticated farm animals and catastrophically impacts many other animals through air and water pollution and climate disruption.
Over her successful academic career, Heidi has served as a full professor of law and philosophy and the Associate Dean for Academic Affairs at the University of Pennsylvania Law School in Philadelphia, PA, where she cofounded Penn's Institute for Law and Philosophy. She moved to the University of Illinois to become the first woman Dean of the College of Law before becoming the first woman to hold a Chair in Law. She has given over 150 lectures and paper presentations across the United States, Canada, the U.K., Europe, Central America, and South America, as well as at universities in the Middle East, Africa, East Asia, and Australia. She has also provided testimony before the United States House Committee on the Judiciary on proposed criminal legislation. She has also been a Visiting Professor at Georgetown University's McDonough School of Business (in the Institute for the Study of Markets and Ethics), the University of Alabama School of Law, the University of Tel Aviv School of Law, the Uganda Christian University School of Law, and the University of Erlangen-Nurnberg Program for American Studies. Heidi is a lifetime member of the Academic Advisory Counsel at Torcuato di Tella University in Buenos Aires, Argentina.
Heidi is the author of Moral Combat (1999), the editor of Moral Puzzles and Legal Perplexities (2018), and has also written dozens of articles that have been published in the nation's top law reviews and peer-reviewed philosophy journals.
She splits her time between living in a small town in Illinois and a cabin in the Southern California mountains, where she enjoys hiking, gardening and whitewater rafting. She shares her home with her husband Michael, two rescue dogs Clancy and Libby and a lazy and loveable adopted cat named Tucker.