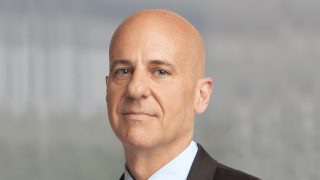 David Braff joined the Animal Legal Defense Fund board in October of 2021. As David transitions away from fulltime law practice, he plans to dedicate himself more fully to public and community service. Although his interests vary, he has always been particularly interested in animal welfare, stemming from his family's love for dogs and horses, and time spent on their Bucks County farm. David joined the Animal Legal Defense Fund Board because, although there are many animal rights and animal welfare groups, there are none with which he feels more closely aligned than the Animal legal Defense Fund. First, he finds the general mission of the organization inspiring. Second, he considers all of the Animal legal Defense Fund programmatic activities to be well-considered and valuable endeavors. Finally, given the nature of the Animal Legal Defense Fund mission and programs, David's many years of experience as a litigator and advisor on regulatory and enforcement matters puts him in a strong position to add value as a board member. In short, with his experience and perspective, David hopes to make a positive difference.
David grew up in a semi-rural suburb of Cleveland, Ohio surrounded by his family's Irish Setters and horses. He attended public school in the Cleveland area, received a BA from Cleveland State University in 1980, and a law degree from Ohio State University in 1984.
Upon graduation from law school, David joined the New York City office of the law firm Sullivan & Cromwell as a litigation associate. He has been with S&C ever since, becoming a partner in 1993. His practice has been principally representing businesses and individuals in litigation, regulatory enforcement and criminal matters, and crisis management. Over the last 25 years he has held numerous leadership positions within the firm, including member of the firm's Management Committee, managing partner of the firm's Litigation Group, managing partner of the Washington D.C. office, co-chair of the Diversity Committee, and General Counsel for the firm.
As for public service, during the course of his career David has frequently served as pro bono counsel to the ACLU and Lambda Legal Defense and Education Fund, among others, acting as litigation counsel on high impact cases (including LGBT military service, domestic partnership employment benefits, first amendment rights, and transgender protections) and previously served on the not-for-profit boards of the New York Lawyers for the Public Interest and SAGE (Services and Advocacy for LGBT Elders).
David and his husband Niko live in New York City with their cocker spaniel Sophia, and until a few years ago split their time between their NYC home and a 30-acre farm in Bucks County, Pa, which they owned for about 20 years. After restoring their historic farm, Niko devoted himself to farming the land (he grew organic lavender and sold it and related products off the farm) and David took responsibility for the more that 50 animals they adopted over time (horses, miniature donkeys, llama, sheep, goats, cows, chickens, pigs, and cats). Niko and David frequently donated the farm as a venue for various Bucks County charitable events, including hosting benefits for, among others, the local dog rescue.
David will retire from full time law practice at the end of 2021, although he will remain affiliated with S&C as Counsel. Niko and David are in the process of restoring a historic property in Laguna Beach, California (they just succeeded in having the property listed on the National Register of Historic Places), and when they are done they plan to share their time between New York and California.