Bringing the "Animal" into Traditional Law Courses 2018
Presented September 28, 2018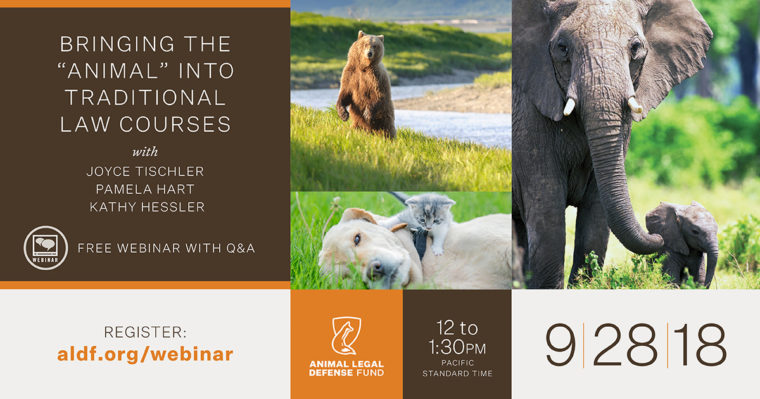 Join us for a free, interactive webinar to learn how you can easily incorporate animal law into your existing courses. The webinar will be led by the authors of Animal Law — New Perspectives on Teaching Traditional Law, a first-of-its kind casebook unique for its turnkey approach to adding animal law to "traditional" courses. The book adds a fresh perspective on the courses you are already teaching and introduces law students to the relevance of animal issues in a variety of areas including:
Constitutional Law
Contract Law
Criminal Law
Environmental Law
Property Law
Tort Law
Wills and Trusts Law
Law professors are encouraged to attend! The webinar is free, but space is limited.
For more information, please visit aldf.org/casebook.
Related
Cruel high-speed pig slaughter is about to go nationwide. Help us protect pigs and contact your senators today.

Ask your state legislators to support a bill to update Massachusetts' outdated hunting laws.

Massachusetts is considering a number of significant animal protection bills this legislative session. The Animal Legal Defense Fund is supporting several priority bills.