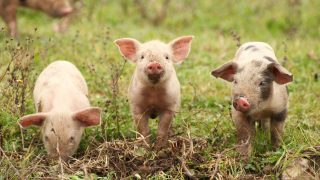 University of Texas-Austin: "Picture Yourself With Santa" Charity Event
On December 1, 2006, members of the Animal Legal Defense Fund Student Chapter at the University of Texas at Austin School of Law hosted their first annual "Picture Yourself With Santa" charity event at the University CO-OP Bookstore.
The event gave university students and staff and the public alike an opportunity to get their picture taken with Santa Claus and also learn more about the UT-Austin Animal Legal Defense Fund Student chapter.
Pets were welcome and many in attendance brought their dogs and cats with them for the photo. The event not only provided much needed holiday season stress relief for many but also raised more than $200 in donations for Animal Trustees of Austin (ATA.) ATA is a non-profit animal welfare organization that rescues, fosters, and finds new homes for homeless dogs and cats and provides quality and affordable sterilization surgery to prevent the birth of unwanted cats and dogs.
ATA's spokesdog, Jessie Rose, was also on hand to sit in on pictures for those who did not have an animal with them.
In an effort to maximize the donation to ATA, Animal Legal Defense Fund Student Chapter members worked together to cut costs for the event. Their effective strategies included checking out a digital camera from the law school media services, finding a free venue for the event, contacting local costume stores to request a discounted price on a Santa rental costume, and collecting holiday decorations from different members to use in the backdrop of the photographs.
Members also successfully found a local graphic designer who agreed to volunteer to add graphics to the pictures after the event and transform them into holiday greeting cards. Animal Legal Defense Fund Student Chapter members worked together for the event; the chapter's President, Tom Linney, played the part of Santa Claus while other members helped collect contact information and donations, take pictures, distribute literature and give treats to both the pets and humans in attendance.
Overall it was a fun event that not only benefited a great cause but also increased awareness for the great work being done by Animal Legal Defense Fund and local student chapter.
Related
These awards celebrate chapters that have shown incredible efforts in advancing animal law and advocating for animals through original projects and initiatives. Animal Legal Defense Fund Student Chapters are a vital part of the growing animal law movement.