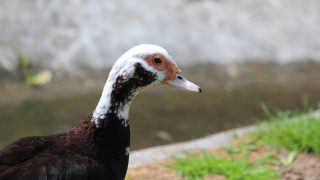 Statement Regarding ALDF et. al. v. USDA et. al.
Contact: media@aldf.org
Regarding the case, Animal Legal Defense Fund et. al. v. USDA et. al., the Animal Legal Defense Fund is gratified that the U.S. District Court for the Central District of California held that the organization had standing to bring its suit against the U.S. Department of Agriculture (USDA) regarding foie gras, a cruel and diseased duck liver product.
Specifically, the court recognized the ability of nonprofit organizations including the Animal Legal Defense Fund, whose work is impeded by the availability of this unnecessary luxury item, to sue in order to counter the government's sanctioning of the product for human consumption.
However, the court did not set aside the USDA's decision to reject the Animal Legal Defense Fund's rulemaking petition regarding foie gras. Instead, the court held that the agency acted reasonably and its position towards foie gras should be afforded deference.
"The Animal Legal Defense Fund is disappointed in this outcome, and we are exploring our options going forward," says Animal Legal Defense Fund Executive Director Stephen Wells. "We see no principled basis for the USDA to treat this diseased organ any differently than it treats other such dangerous products."
Related
Graphic images of wound are posted on Tik-Tok by an employee of Gator Park — a facility owned and operated by Jason Clay.

The lawsuit alleges federally endangered and threatened animals such as the tigers, lions, and ring-tailed lemurs are receiving inadequate care at Tiger Creek

The complaint asks the agency to enforce the Animal Welfare Act to protect animals exploited on social media platforms