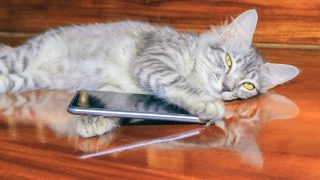 Sign Up for Text Alerts
Simply text ALDF to 52886
It's more important than ever that animal advocates stay connected and be the voice for animals. Now you can receive critical and timely animal protection initiatives and take action — all on your phone.
Text ALDF to 52886
You'll receive texts from the Animal Legal Defense Fund staff members about how you can help with public pressure campaigns, contacting legislators at critical times, breaking developments in cases, and more.
The pandemic may keep us apart, but our work together on behalf of animals continues. Don't miss important opportunities to make this country a kinder, more humane place for animals. Sign up to receive text alerts today.
Related
Lawsuit asserts the law creates a patchwork of standards that threaten to preclude nationwide sales for plant-based meat producers

November 4th, 2021 12:00pm ET

An international fight to protect Pablo Escobar's hippos from slaughter results in a U.S. federal court order recognizing animals can be "interested persons"