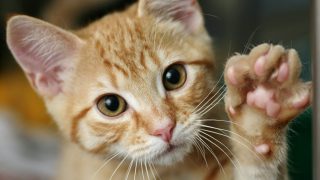 New Hampshire: Ban Declawing Cats
This action is for New Hampshire residents only.
New Hampshire's bill to ban declawing, H.B. 231, has passed in the House and is now being considered in the Senate!
Declawing is a permanent surgical procedure in which all or part of the last bone in a cat's toes is amputated. It can have lifelong medical implications and adversely affect behavior.
Use the form below to send an email urging your state senator to outlaw declawing cats in New Hampshire.
Related
Predatory financing law bans loans that often trap borrowers with high interest rates

Huston narrates the Animal Legal Defense Fund film demonstrating the impact legal advocates can have on behalf of animal cruelty victims

A Courtroom Animal Advocate Program (CAAP) bill, S.2868/A.4533, which would allow law students and volunteer lawyers to advocate for animal victims in cruelty criminal cases, unanimously passed the New Jersey Senate. The bill is sponsored by Senator Nicholas Scutari and Assemblyman Raj Mukherji and endorsed by the Animal Legal Defense Fund.