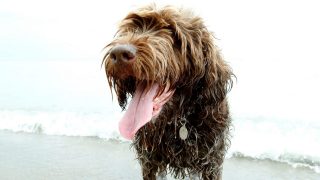 Including Animals in Your Will
Trusts are the most secure option to provide for an animal, because merely including their information in your will may not be sufficient. Wills deal primarily with property distribution, and directives beyond who gets what, including instructions for your animal's care, may not be legally enforceable. Pet trusts provide an extra layer of security and additional protections.
The good news is that it is relatively easy to set up a worry-free pet trust with the help of an estate planning attorney. Some states have limits on how much money you can leave in a trust for an animal, so it is important to check your state's specific statute and to consult with an attorney who specializes in estate planning.
The trust will specifically designate a person (and successors should the original person become unavailable) who will carry out your wishes – which you can also lay out in the trust agreement – regarding your cherished animal family members. In addition to naming a caregiver, you should designate a trustee to manage the trust. Ideally these will be different people, and you will want to choose them carefully after a conversation to ensure they are willing to carry out your wishes. The trust can provide a certain amount of money to a designated caregiver as well as specific instructions pertaining to exercise, recreation, vet visits, diet, and more. The funds in this trust will not actually belong to your animals, but they will receive the benefit of the money.
In setting up a trust you also designate a beneficiary to receive the remainder of the funds when the animal dies. For example, many people choose to leave leftover funds to their favorite animal rescue organization. Think twice before leaving leftover funds to a person involved with caregiving unless you trust them completely, as it could be incentive to provide less than the highest level of care. Finally, avoid leaving an astronomical sum of money, as this could make your trust more vulnerable to a court challenge by disgruntled family members.
Another option is to make a direct bequest to an individual (beneficiary) who agrees to use the funds to care for your animals.
Clearly explain your expectations for the care of the animals. This is risky because the beneficiary is under no legal obligation to actually use the money for the care of your animals. You can state in your will that your companion animals may not be used for medical research or product testing under any circumstances. If you have provided in your will for the euthanasia of your animal upon your death, be aware that the courts have invalidated such provisions. You would be better advised to request your executor, a trusted friend, or a reputable humane organization be first given the opportunity to locate an appropriate home for your animals. There is less likelihood a court would overturn such a provision, and your animal may adapt much better than you would expect. Make sure you discuss your plans in advance with the people or organizations you leave in charge so they won't be surprised and there will be less confusion and delay for your animals.
Related
The gift of more than $1 million will fund the program over the next four years

This action is for U.S. residents only.

The victory follows the passage of a factory farming law and efforts to curtail the construction of new mega dairies in the state