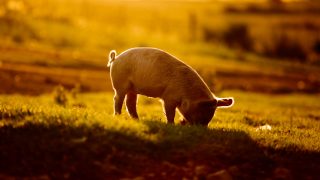 Protecting Animals, Demanding Transparency
As the public becomes increasingly aware of the inhumane, unsafe conditions on factory farms, corporate animal agriculture isn't looking to mend its ways. Instead, the industry and its powerful enablers have worked to push anti-transparency legislation known as Ag-Gag laws.  
These laws — which seek to "gag" would-be whistleblowers and undercover investigators by penalizing the documentation of conditions in animal agriculture facilities — violate free-speech rights and prevent the public from accessing truthful information about the food they eat.  
With your support, the Animal Legal Defense Fund is fighting these unconstitutional laws on multiple fronts. This quarter, we've made critical progress to protect animals, advocates, and consumers alike.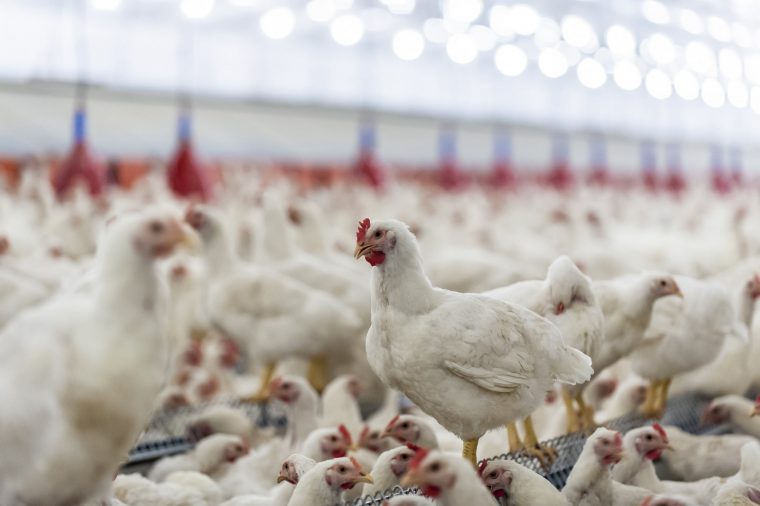 In August, the U.S. Court of Appeals for the Tenth Circuit affirmed a lower court ruling striking down Kansas' Ag-Gag law for violating the First Amendment. The same month, the U.S. Court of Appeals for the Eighth Circuit ruled in our favor, overturning a lower court ruling and allowing our lawsuit challenging Arkansas' Ag-Gag law to proceed.    
The state of Iowa has passed multiple laws seeking to stifle speech in deference to corporate animal agriculture. On August 10, the Eighth Circuit affirmed a lower court's injunction against a key provision in Iowa's first Ag-Gag law, agreeing with our position that it did not satisfy constitutional scrutiny. The very same day, our coalition filed a new lawsuit over the state's latest Ag-Gag incarnation.  
Amid this flurry of important developments, we also released a new short film. The Dangers of Ag-Gag Laws, narrated by award-winning actress and animal advocate Edie Falco, exposes the harm caused by these laws and demands transparency in our food system. Learn more and watch the film at aldf.org/aggag.

Exposing the Dangers of Captive Wild Cat Possession
When the Animal Legal Defense Fund received an urgent call about an escaped serval — a type of African wild cat — roaming an Atlanta neighborhood, we leapt into action.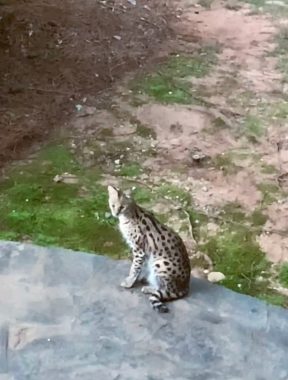 The serval had escaped a private home where she was being kept as a "pet." We offered our expertise to state wildlife authorities, and the serval has since been recovered and placed with a sanctuary. The incident made international news, raising awareness about the issue of captive wild cat possession — and the danger posed when these animals escape.   
We're tackling this problem from multiple angles — including advocating for the passage of the Big Cat Public Safety Act, which would ban private possession of big cats. Take action at aldf.org/helpbigcats.
Wild cats are not meant for private possession. The wild cat trade in this country is really not well regulated, which results in many species of wild cats, including servals, living out their lives in private homes which are not adequate environments for the natural behaviors that they exhibit.
 – Senior Legislative Affairs Manager Alicia Prygoski, to CNN 

Defending Farmed Animal Protection Laws
Your support powers our work to protect animals from abuse and defend the will of voters, who in multiple states have chosen to ban some of the cruelest factory farming practices.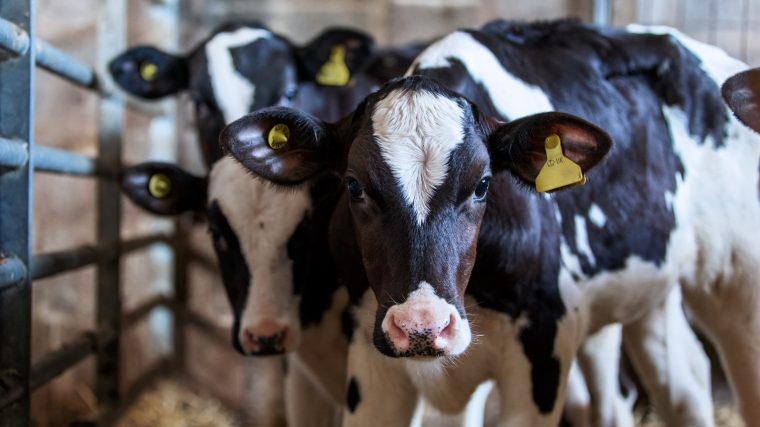 When industry interests challenged California's Proposition 12, we were there to help safeguard the landmark farmed animal protection law. In July, the U.S. Court of Appeals for the Ninth Circuit sided with our coalition, rejecting two industry groups' claim that the law imposed an unconstitutional restriction on interstate commerce. We're now fighting the groups' efforts to have the U.S. Supreme Court hear the case.  
We're also working to defeat a dangerous bill, the Exposing Agricultural Trade Suppression (EATS) Act, which could jeopardize numerous state animal protection laws. Have your say at aldf.org/eatsact.  

Empowering Animal Law's Bright Future
With your help, we're expanding access to animal law education, ensuring that tomorrow's animal lawyers represent a wide range of backgrounds and experiences. Recipients of our first Animal Law Summer Course full-tuition scholarships, many of whom otherwise lacked access to animal law courses, were able to take a course with the Center for Animal Law Studies at Lewis & Clark Law School (CALS).   
As one recipient noted, at their home law school,
…there are zero offerings in animal law. A student like me who wants to work in animal advocacy after graduation must essentially craft their own animal law courses … I was very glad to be able to attend a formal class in animal law and thereby deepen my understanding of this area of study. I am consistently impressed by [the Animal Legal Defense Fund's] commitment to cultivating animal lawyers … 
Learn more at aldf.org/scholarships.  
Thank you for your extraordinary support of the Animal Legal Defense Fund. We could do not do our work without your generous support.  
Join the Animal Legal Defense Fund's email list to stay up to date on lawsuits, legislation, and regulations affecting animals.
Sign Up Now
Focus Area
How We Work
Issues
Related
Lawsuit asserts the law creates a patchwork of standards that threaten to preclude nationwide sales for plant-based meat producers

November 4th, 2021 12:00pm ET

An international fight to protect Pablo Escobar's hippos from slaughter results in a U.S. federal court order recognizing animals can be "interested persons"