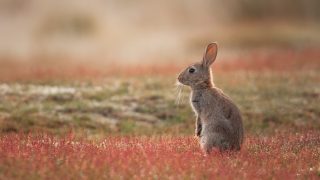 Help Us Fight Back – Critical Animal Welfare Reports Removed From USDA Website
On Friday morning, animal protection in America took a significant step backward when news broke that the U.S. Department of Agriculture (USDA) had removed critical animal welfare reports from its website. The Animal Legal Defense Fund immediately got to work on battling this devastating change which sacrifices the well-being of animals while shielding animal abusers from public scrutiny.
The removed USDA reports contained information on animals kept by research labs, zoos, puppy mills, circuses and animal transporters—and whether those facilities are violating the federal Animal Welfare Act (AWA). Removing these reports keeps the illegal mistreatment of animals in the dark. Without the USDA's enforcement records, countless animal protection organizations are severely hampered in their essential work to protect animals.
The Animal Legal Defense Fund intends to sue to compel the USDA to stop hiding this information. We won't stand idly by while our federal government takes action to make animal law enforcement more difficult than it already is.
Your immediate support is crucial to our success
The Animal Legal Defense Fund will not back down, but we are going to need you by our side for this.
Since 1979, the Animal Legal Defense Fund has led the charge to win animals the legal protection they so desperately need—and deserve. Your generous gift will assure that we can continue to take on cases that advance the interests of animals.
Donate
Related
Today, the Animal Legal Defense Fund and Rise for Animals filed a lawsuit against the United States Department of Agriculture (USDA) under the Freedom of Information Act (FOIA) for the agency's failure to respond to a request for public records related to the inconsistent inspection process of nonhuman primate research facilities.

The Animal Legal Defense Fund, the nation's leading legal advocacy organization for animals, has tips for how you can make sure your companion animals sail through even the worst weather winter has to offer.

On an early August morning, 34 horses seized from a scene of severe neglect began their 107th day in state custody. Horse rescue volunteers had nursed the horses back to health, and ready to be adopted. But the horses needed one more thing...