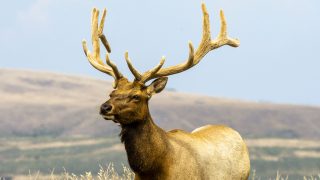 Help protect the Tule elk!
This action is for U.S. residents only.
Tule elk are a beloved native species essential to the ecosystem at Point Reyes National Seashore in California, and the National Park Service (NPS) is responsible for protecting them. But this federal agency is failing at that task — and numerous elk have suffered and died due to this negligence.
Tule elk are a native California subspecies, who were brought back from the brink of extinction after their population plummeted to near-zero during the 1800s. They now number in the hundreds — a conservation success — but their current situation threatens their population once again. Though the elk are protected by law, the NPS is prioritizing the interests of private farmers and ranchers — who lease a portion of this public land for grazing cows — over the well-being of the elk by keeping them confined behind a fence.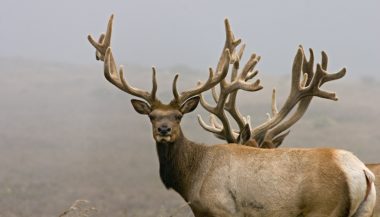 For decades, the NPS has maintained the fence restricting the elk to a specific managed area to prevent them from competing with cows for food and water. Prevented by the fence from traveling further in search of food and water, more than 150 elk died in 2020 alone during drought conditions.
The government has a responsibility to conserve and care for protected wild species but is instead prioritizing commercial animal agriculture interests over the needs of wildlife and public lands. Now, the NPS is accepting public comments on their proposed action to finally remove the fence and Tule elk need your help!
Please consider submitting a public comment to urge the NPS to remove the fence and the private rancher grazing allotments from this public park which are incompatible with our national parks' conservation mission.
You may wish to say something like the sample comment below, but remember, personalized messages are the most effective!
I support Alternative B to remove the fence confining the Tule elk herd and urge the removal of all commercial cow grazing from Point Reyes National Seashore to protect the park.
Visit the National Park Service site to submit your comments.
Join the Animal Legal Defense Fund's email list to stay up to date on lawsuits, legislation, and regulations affecting animals.
Sign Up Now
Related
The gift of more than $1 million will fund the program over the next four years

The victory follows the passage of a factory farming law and efforts to curtail the construction of new mega dairies in the state

Lawsuit filed by the Animal Legal Defense Fund and The Good Food Institute asserts that the law imposes unclear and vague standards on plant-based meat producers