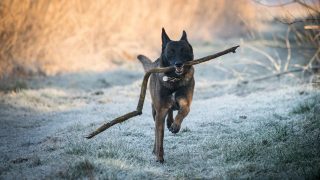 Clerkships, Internships & Fellowships
Opportunities for Law Students
Summer 2020 Criminal Justice Program Clerkship
Animal Legal Defense Fund
When: The clerkships are full-time (35 hours/week), during summer 2020, for a period of 10 weeks with a flexible starting date (dependent upon the student's schedule).
Location: Remote.
Responsibilities: The clerks will be closely supervised and trained by top experts in animal law. Clerks will learn how to review cruelty reports, communicate with law enforcement officers, animal welfare investigators and prosecutors, assist in the development of proposed legislation, research a wide range of legal issues, and help draft pleadings and research memoranda. The successful applicant must have a sincere interest in animal protection and be willing to accept a variety of assignments within the expanding field of animal law. The primary focus of this clerkship is on criminal cases involving animal cruelty, but there will exposure to civil animal law issues as well.
Stipend: This is an unpaid clerkship. There is a stipend of $7,200, paid in three installments over the ten-week period. This is to assist you in paying for reasonable expenses, including room and board, gas, travel, and other expenses.
Eligibility: The Criminal Justice Program summer clerkships are open to second-year students only (rising third year students) attending US law schools.
Application Deadline: November 4, 2019.
How to Apply: Students must apply for either the Criminal Justice Program Clerkship OR the Litigation Program Clerkship; applications submitted to both programs will not be considered. Law students interested in applying should forward an application, cover letter, resume (including 2-3 professional references), original writing sample, and transcript (unofficial is okay) to action1@aldf.org. Please consolidate application materials into one PDF, if possible. Only complete applications will be considered.
One of these summer clerkships is a David Reuben Clerkship that is generously sponsored by David Reuben.
Contact: action1@aldf.org
Related
Each summer, fall, and spring several promising law students are given the opportunity to be trained by top experts in animal law through the Animal Legal Defense Fund Clerkship Program. Learn more.

There are many ways for law students and new graduates to get involved! Apply for a clerkship or fellowship, submit an essay for our writing contest, or apply for a scholarship.

We promote select internships, jobs, and other professional development opportunities related to animal law. Submit your animal law internship opportunity!