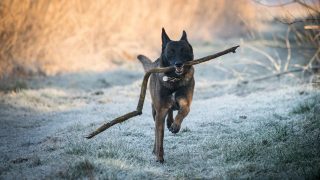 Clerkships, Internships & Fellowships
Opportunities for Law Students
Wildlife Policy Intern
Humane Society of the United States
Gaithersburg, Maryland
In order to be considered for this internship, you must apply on the Humane Society website: https://volunteers.humanesociety.org/index.php?section=volunteerOpportunities&action=view&fwID=583. Please note you will be asked to submit a resume and cover letter with your resume.
Our Wildlife Protection department combats cruelty to wild animals, both captive and free-living, through education, outreach, and advocacy. We have an opportunity for interns (click to view position description) to learn about state and federal wildlife policy, and the animal protection and environmental protection fields. Interns will develop their research, drafting, community outreach and lobbying skills while networking with fellow animal and wildlife protection advocates. This is a unique opportunity to work with some of the nation's leaders in the wildlife protection field.
Responsibilities and projects include:
-Read wildlife-related media and educational materials
-Research, compile and draft campaign materials
-Assist with outreach related to wildlife protection issues
Strong intern applicants have a passion for making a difference in the lives of animals and meet the following requirements:
-Must have completed some university-level coursework
-Superior written and oral communication skills, as well as strong critical thinking skills
-Strong research, editing, reading, problem-solving, and time management skills
-Able to adapt quickly to changing priorities
-Some knowledge of wildlife, conservation and animal protection issues preferred
Interns are expected to commit to 16-30 hours per week for 10-12 weeks; a reduced schedule would be considered. Interns may arrange to receive course credit. A commuting stipend corresponding to number of days worked (maximum $50/week) is available.
Interns must pass a criminal background check and sign a waiver and release of liability. The position is located in our Gaithersburg, Md., office.
Contact: volunteer@humanesociety.org
https://www.humanesociety.org/sites/default/files/docs/Wildlife%20Policy%20Intern.pdf
Related
Each summer, fall, and spring several promising law students are given the opportunity to be trained by top experts in animal law through the Animal Legal Defense Fund Clerkship Program. Learn more.

There are many ways for law students and new graduates to get involved! Apply for a clerkship or fellowship, submit an essay for our writing contest, or apply for a scholarship.

We promote select internships, jobs, and other professional development opportunities related to animal law. Submit your animal law internship opportunity!