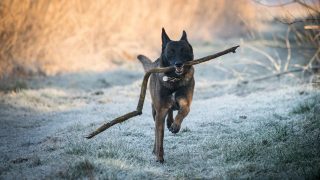 Clerkships, Internships & Fellowships
Opportunities for Law Students
Spring 2022 Legal Advocacy Internship
Animal Outlook
Animal Outlook is seeking law students for Spring 2022 Legal Advocacy Internships. Animal Outlook is a national nonprofit organization with a 25-year history of exposing, preventing, and ending cruelty to animals in agriculture.
Our Legal Advocacy Internships require a commitment of at least 10 hours per week for the Spring 2022 semester. They are remote and unpaid, though interns may receive academic credit if their law schools permit.
Legal Advocacy Interns will work on litigation and other legal projects aimed at protecting farmed animals. Each Intern will likely work with a variety of legal claims, such as claims based on state criminal anti-cruelty laws, administrative law, false advertising and unfair competition laws, tort liability, and corporate law. Interns will have opportunities to research new projects and to assist with ongoing projects in close collaboration with Animal Outlook's attorneys.
Excellent research and writing skills are required, as is an interest in exploring novel ways to use the law to protect animals. Candidates with a background and interest in animal protection are preferred. Internships are available only to current law students.
To apply, interested law students should create a single pdf file containing, in the following order, their: cover letter, resume, writing sample, list of three references, and law school transcript. Email the pdf to Animal Outlook's Legal Advocacy Program at legal@animaloutlook.org. Applications will be considered on a rolling basis.
Contact: wlowrey@animaloutlook.org
https://animaloutlook.org/intern/
The Animal Legal Defense Fund provides a listing of available positions throughout the animal law field - including joining our team! Check out available opportunities now!
Learn More
Related
Each summer, fall, and spring several promising law students are given the opportunity to be trained by top experts in animal law through the Animal Legal Defense Fund Clerkship, Externship, and Volunteer Program.

There are many ways for law students and new graduates to get involved! Apply for a clerkship or fellowship, submit an essay for our writing contest, or apply for a scholarship.

We promote select internships, jobs, and other professional development opportunities related to animal law. Submit your animal law internship opportunity!