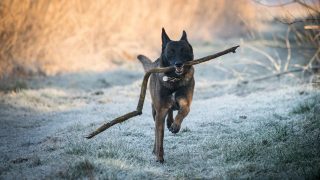 Clerkships, Internships & Fellowships
Opportunities for Law Students
Legislative Affairs Program Clerkship – Summer
Animal Legal Defense Fund
Remote; Proximity to Boston, Massachusetts, preferred,
UPDATE: Applications received after 4/15/2020 will be considered for Summer 2021. Applicants may also consider applying for our semester clerkship (fall or spring).
The Legislative Affairs Program is currently accepting applications for one full-time clerk for the summer. Clerks will gain experience with and knowledge of animal protection issues, campaigns, and advocacy, while improving skills in research, writing, coalition-building, and lobbying. They will be responsible for assisting the Legislative Affairs Program in developing and implementing strategies to further legislative goals.
When: This clerkship will be full-time (35 hours/week), during summer 2020, for a period of 10 weeks, with a stipend to assist with reasonable expenses. Clerkships have a flexible starting date and the clerk will work together with their supervisor to create a regular work schedule.
Eligibility: Summer clerkships are open to second-year students only (rising third year students) attending US law schools.
Location: Remote, with proximity to Boston, MA, preferred
Report to: Senior Legislative Affairs Manager
Essential Responsibilities:
Research policy issues, develop issue briefs, analyze state legislation or regulation, and assist with administrative work
Prepare correspondence and conduct outreach to supporters, coalition partners, and public officials, including elected and appointed officials
Attend, as needed, public hearings, stakeholder meetings, lobby day(s), lobby 101(s), conferences, and other events
Collaborate with Communications and other departments to propose, draft, proof read and/or edit content on priority campaigns for the Animal Legal Defense Fund website, blogs, e-Updates, e-alerts, newsletters
Coordinate, as needed, with other programs, including with Criminal Justice Program and Litigation Program staff on cases related to legislative campaigns
Prepare and deliver, as needed, presentations for lobby 101(s) or other advocacy trainings for advocates, professional conferences, fundraising events, etc.
Qualifications:
Summer clerkships are open to second-year students only (rising third year students) attending US law schools
Must have excellent organizational, prioritization, and time management skills
Must have the ability to work independently and remotely
Must have exceptional written and verbal communication skills, including the ability to tactfully manage challenging questions or opposing viewpoints from the public or public officials
Must be computer literate and have experience with software applications, including Outlook, Word, Excel, and PowerPoint
Must have general knowledge of social platforms
Must have excellent interpersonal skills and be able to communicate effectively with members, supporters, co-workers, coalition partners, and public officials
Must have a positive attitude and be able to work cooperatively with others and function well in a team-oriented work environment
Must have ability to use discretion, keeping in mind the confidential and emotional aspects of our work
Must have access to a computer with internet and Microsoft Suite
Compensation: This is an unpaid clerkship. There is a stipend of $7,200, paid in three installments over the ten-week period during which clerks are expected to work full-time (35 hours/week). This is to assist clerks in paying for reasonable expenses, including room and board, gas, travel, and other expenses.
Application process: Applications will be reviewed on a rolling basis.
Applicants should email an application form, cover letter, résumé (including 2-3 professional references), original writing sample, and transcript (unofficial is okay) to Animal Legal Defense Fund's Senior Legislative Affairs Manager, Stephanie Harris at sharris@aldf.org. Please consolidate application materials into one PDF, if possible. Only complete applications will be considered.
ALDF is committed to providing an employment environment which is welcoming of persons from diverse backgrounds and free from unlawful discrimination and harassment, and in which all of the legal rights of our employees are recognized and protected. ALDF conducts all its internal and external operations, programs, and employment-related decision making (including hiring decisions) without regard to actual or perceived race, ancestry, color, religion, national origin, citizenship, immigration status, sex or gender (including pregnancy, childbirth, breastfeeding, or related medical conditions), gender identity or expression, political affiliation, disability or medical condition (including physical, intellectual, or psychiatric), sexual orientation, marital status, military or veteran status, genetic information, age, or other protected category, and in compliance with all applicable federal, state, and local anti-discrimination and anti-harassment laws.
Contact: Stephanie Harris, Senior Legislative Affairs Manager, at sharris@aldf.org
Contact: sharris@aldf.org
Related
Each summer, fall, and spring several promising law students are given the opportunity to be trained by top experts in animal law through the Animal Legal Defense Fund Clerkship Program. Learn more.

There are many ways for law students and new graduates to get involved! Apply for a clerkship or fellowship, submit an essay for our writing contest, or apply for a scholarship.

We promote select internships, jobs, and other professional development opportunities related to animal law. Submit your animal law internship opportunity!