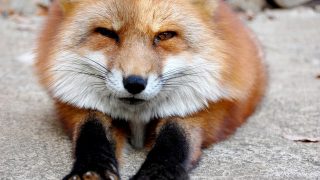 Animal Legal Defense Fund Files Motion to Restore USDA Animal Welfare Documents
Coalition Seeks Court Order Requiring Renewed Public Access to USDA Databases
Contact: media@aldf.org
San Francisco, CA – Today a coalition of animal protection organizations led by the Animal Legal Defense Fund moved for a preliminary injunction asking for a temporary court order that would bring federal Animal Welfare Act (AWA) databases back online.
This motion is associated with the lawsuit filed in February against the U.S. Department of Agriculture (USDA) over the agency's decision to remove tens of thousands of animal welfare records from its website. If granted, the preliminary injunction, now before District Judge William H. Orrick in the Northern District of California, would require the USDA to immediately resume its years-long practice allowing public access to the agency's Animal Welfare Act databases.
The Animal Legal Defense Fund, the nation's preeminent legal advocacy organization for animals, sued the USDA on behalf of a coalition including Stop Animal Exploitation NOW!, Companion Animal Protection Society and Animal Folks.
The coalition argues that the USDA's decision to block public access to the databases violates the Freedom of Information Act (FOIA), and amounts to an arbitrary and capricious action that violates the Administrative Procedure Act (APA).
In the past, the USDA acknowledged that enforcement action records such as complaints are "frequently requested," and that the database of inspection reports "has been a valuable resource for thousands of stakeholders searching for information about individuals and facilities regulated under the Animal Welfare Act."
"The Animal Legal Defense Fund is committed to holding the USDA to the law," says Animal Legal Defense Fund Executive Director Stephen Wells. "With this motion for a preliminary injunction, our goal is to immediately restore access to animal welfare records the public demonstrates a clear interest in, according to the USDA itself."
The coalition also argues that their organizations will be irreparably harmed if the USDA continues to block public access to the databases until the litigation is resolved. Litigation often takes years before there is a resolution. During that time, the organizations will be unable to obtain timely information about AWA licensees such as puppy mills, animal research facilities and roadside zoos. This will harm the organizations' ability to protect animals at these facilities, follow through with institutional commitments, and communicate with the public about important animal issues.
The organizations are represented pro bono by Margaret Kwoka, Associate Professor at University of Denver Sturm College of Law.
Related
Proposed rule would maintain an unnecessarily complicated and confusing process for children to get access to plant-based milk

Recommendations aim to decrease risk of zoonotic disease spread, animal escapes and attacks, and psychological and physical harm to the animals

Animal Legal Defense Fund petition for rulemaking spurs reporting improvements: Forms will be revised to ensure AWA licensees maintain complete records of all animal deaths.